The Proposify Android app has tools that can aid in collaboration even while on the go. Here's a quick guide on how to comment on a proposal, or reply to a comment.
Leaving a comment
To leave a comment on a proposal, you'll first need to go to the proposal's Preview page. You can do that by navigating to the proposal's Snapshot from the pipeline: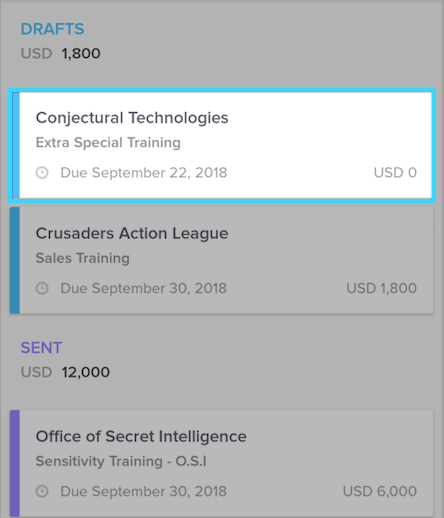 Once you're in the snapshot page, tap the "Proposal Preview" button: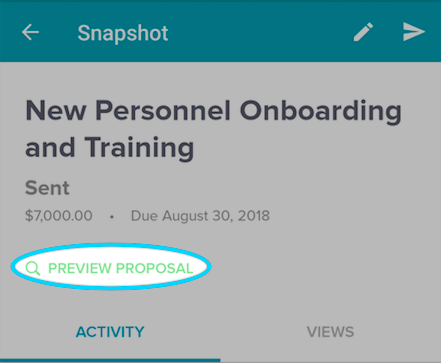 Once you're in the Preview page, you can navigate to any page within the proposal. Once you've found a page you would like to leave a comment on, tap the speech bubble icon at the top right: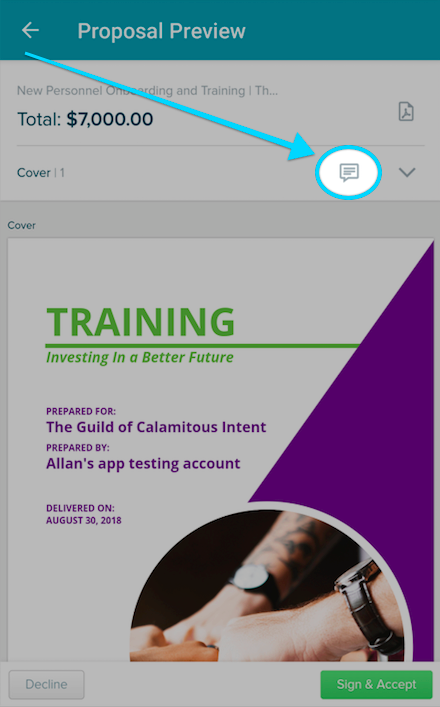 This will take you to the comment entry page. Tap inside the text box and add your comment (you can even @ users and clients to notify them directly):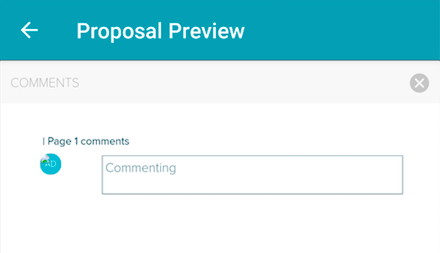 Once your comment is made, tap the green "comment" button at the bottom of the page: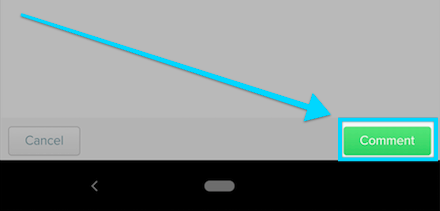 This will notify the main client contact and the proposal lead that a comment has been left. This comment can be found in the snapshot page's activity feed :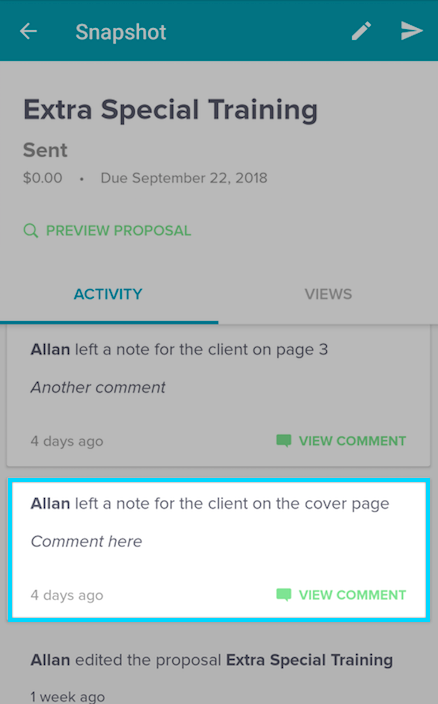 Replying to a comment
If you need to reply to a comment, you can do so by tapping the "view comment" on a comment already left:

From there, tap the "reply" text box and enter the body of your reply: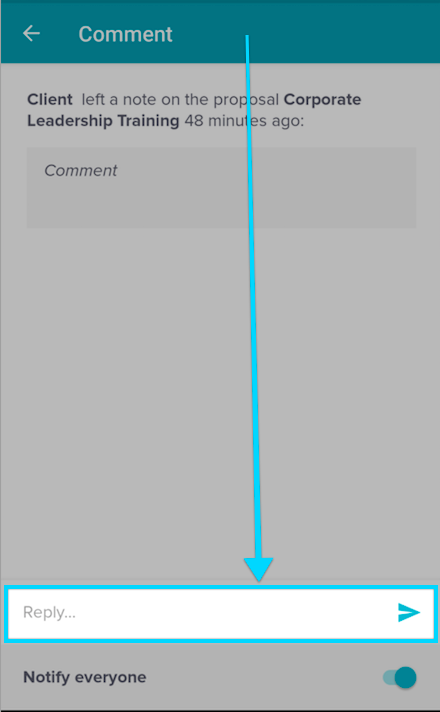 Once entered, tap the send button to the right of the reply box. You can also choose who to notify by tapping the "notify everyone" toggle at the bottom of the page:

This will show a pop-up allowing you to choose which people you would like to notify: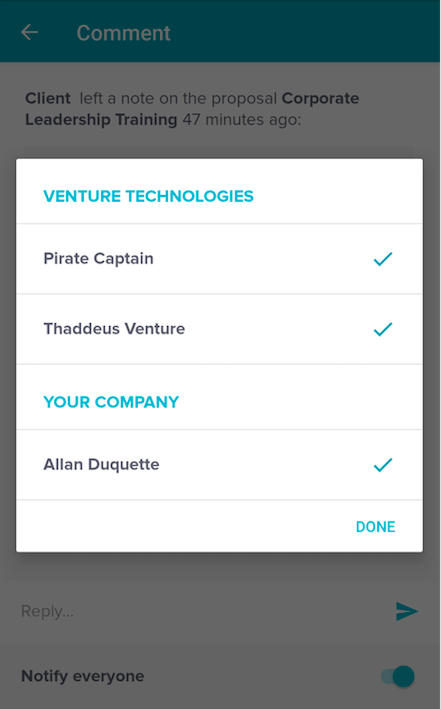 Tap on the recipients to either check or uncheck their names. Anyone with a checkmark next to their name will be notified of the comment.