Android App: Sending your proposal
To send your proposal, you'll need to get to the proposal's snapshot page. You can reach that from the Pipeline page by tapping on the proposal: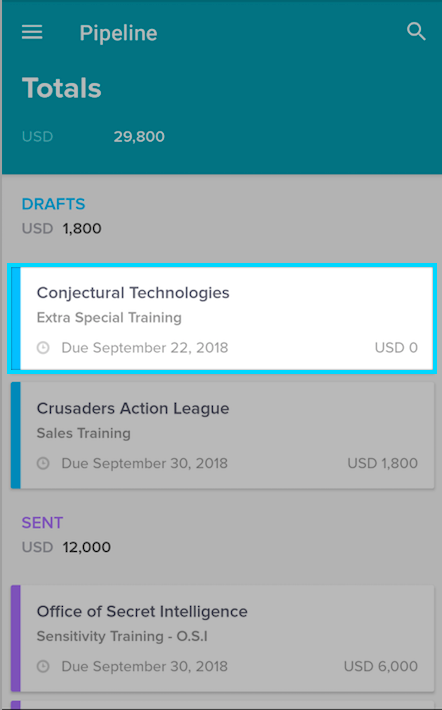 Once you're in the proposal's Snapshot page, tap the Send button at the right: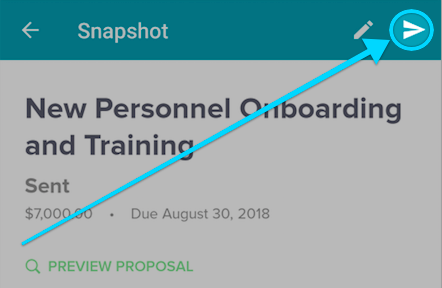 A menu will appear at the bottom of the page which will ask to whom you would like to send the proposal.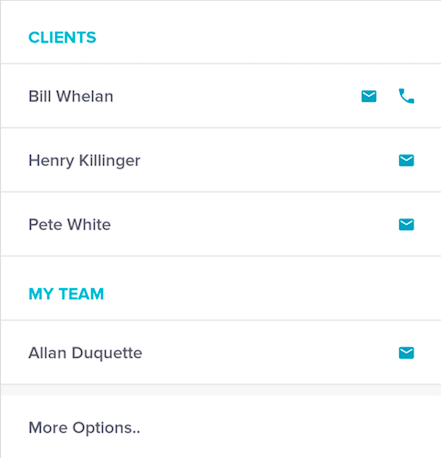 Once you've found the client you'd like to send the proposal to, tap on the mail icon on the right (or phone icon if you would like to send the proposal via SMS):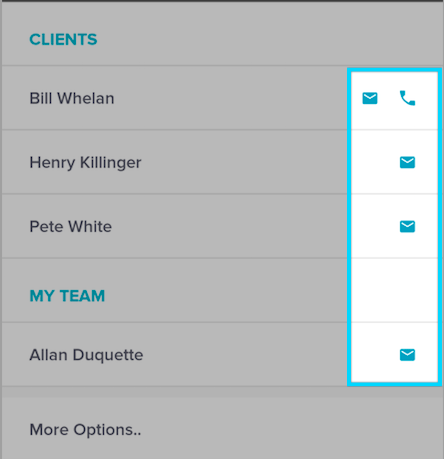 This will direct you to your default mail (or SMS) app with a proposal link attached to the email's body.

WARNING: Be careful when CC'ing others to this email. Proposify sends a tailored link to each recipient that lets the app know who is viewing the app. If a CC'd recipient clicks a link meant for a signing authority, Proposify will assume that CC'd recipient is the signing authority. To prevent this, send the proposal link one-by-one, rather than email everyone at once. Alternatively, you can tap "more options" at the bottom of the send menu: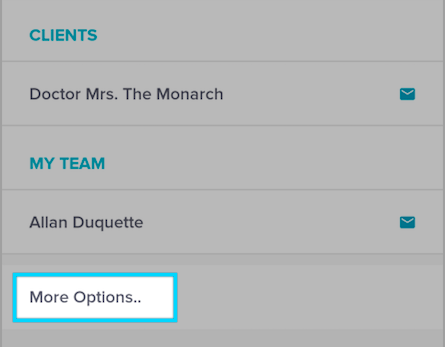 This will expand a menu that gives you more options to send, based on the apps on your phone: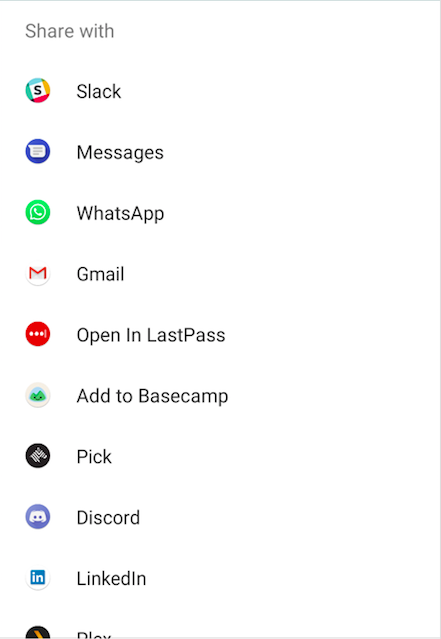 This will send a generic preview link that will ask the recipients to confirm their email addresses before they can sign.