The proposal's Preview page gives you a snapshot of what your proposal looks like if your client accesses the proposal link from their phone. You can view your proposal's Preview page from your proposal's Snapshot by tapping "Preview Proposal":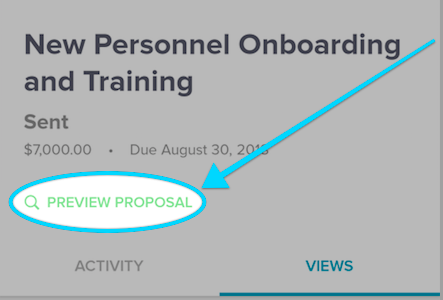 This will take you to the preview page: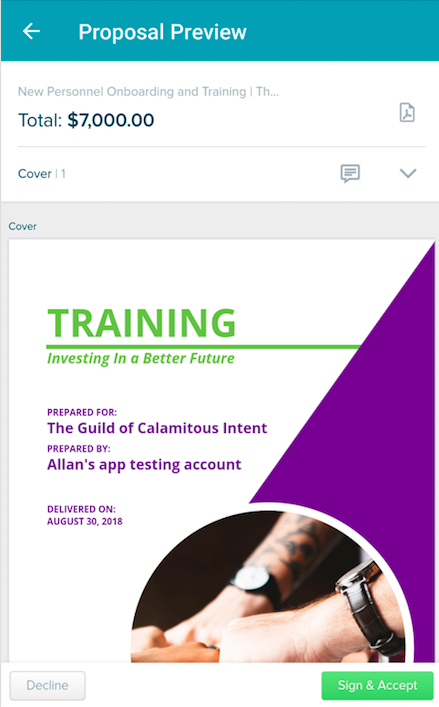 Navigating the preview page
This is an exact copy of the proposal that will be sent to your client (but with your name attached to the signature button). You can view the proposal's name and value at the top of the page:

You can also download a PDF copy by tapping the PDF button to the right: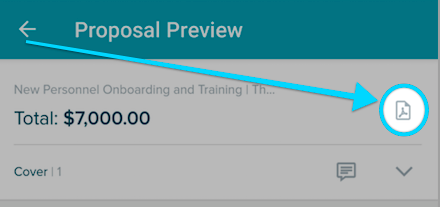 If you'd like to navigate to a specific section, you can do so by tapping the section title at the top of the page: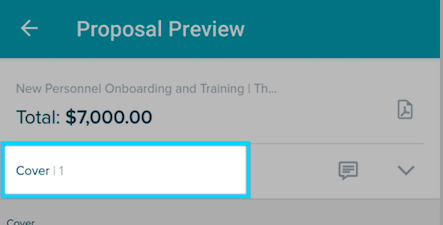 This will pull up the section menu, where you can jump to a specific point in the proposal: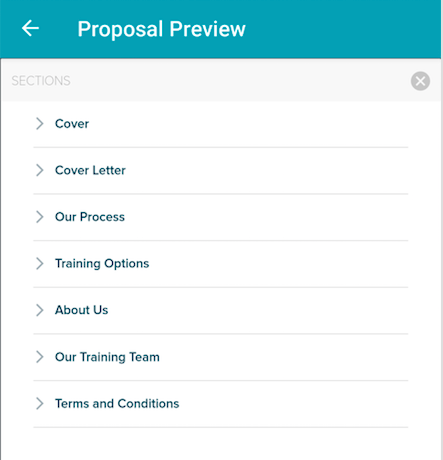 Commenting in the proposal
Once you've navigated to a specific page, you can leave a comment by tapping on the speech bubble icon: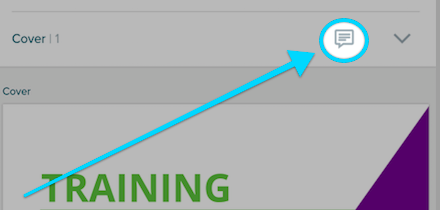 This will take you to the comment page, where you can enter your comment text and tag recipients to be notified.

You can find more about commenting by clicking here.
Signing and accepting your proposal
If you'd like to get a head start on the client, you can sign the proposal on your end by tapping the "sign & accept" button at the bottom right of the page:

If your client has also decided not to go through with the deal, you can tap the "decline" button on the left to mark the proposal as lost.