The Proposify Android app allows you to choose how many or how few notifications you would like to receive. Looking to be up-to-date on all activity in your account, or just want to know when your client signs? We've got the options for you.

You can get to the Notifications page by tapping the hamburger menu from the top left, or by swiping right from the left-most edge of your screen. This will show the main menu, where you can tap "Notifications" to reach the Notifications page: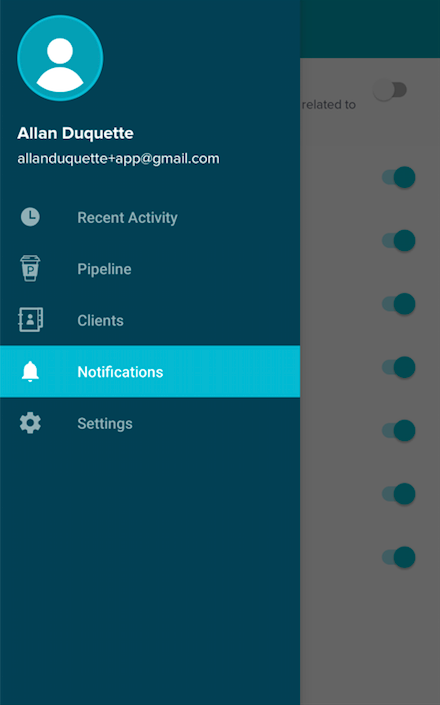 Who do you want to see?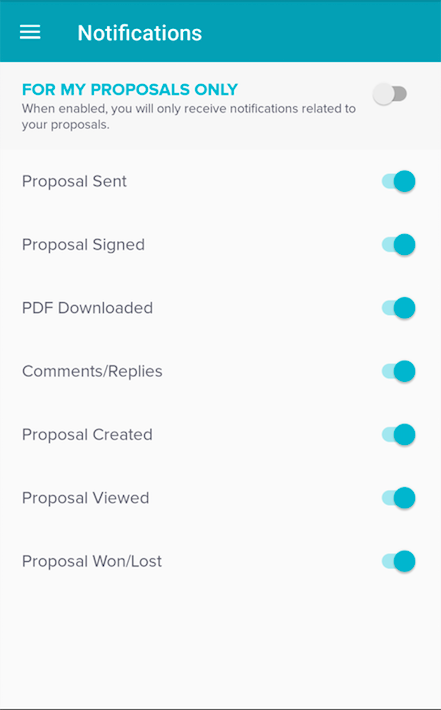 Once you're in the notifications page, you have a few options to toggle. By default, you will be notified of all activity that your role has access to. If you would like to limit your notifications to only activity related to your proposals, you can set the toggle next to "For My Proposals Only" to on:

Turning this on will limit all notifications to proposals you're assigned to.
What do you want to see?
You can also set granular notifications so that you'll only be notified of certain events occurring within your proposal.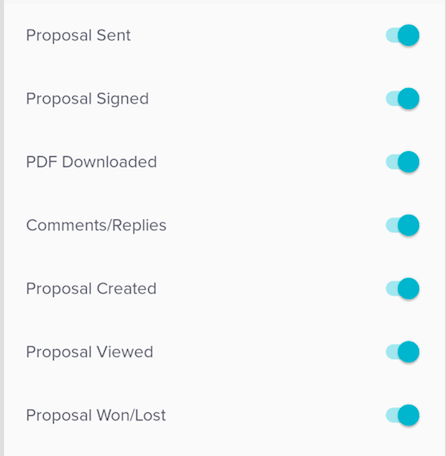 Don't really care about being notified when the proposal is sent? You can turn it off right here. If you would rather not receive any notifications, you can also turn all of these off and the app will quietly wait for you to log in to view your activity.