Need an overview of your proposal activity while on the go? Proposify's Android app makes it easy to keep track of your account activity, either in general or per-proposal.
Recent Account Activity
The moment you log in to the Proposify App, you'll be directed to the Recent Activity page: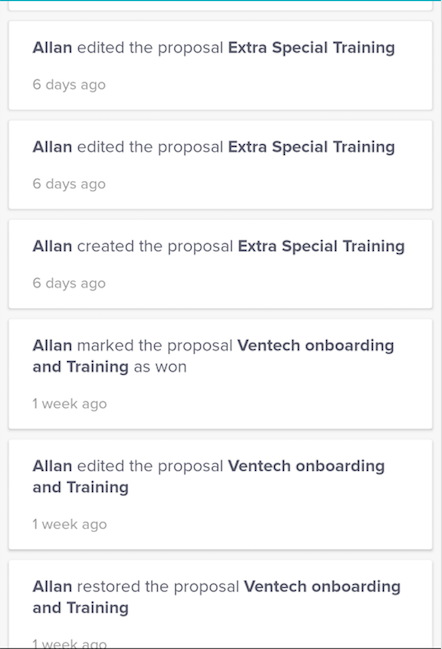 This allows you to see who is working on what, any recent comments, and which clients are viewing and signing their proposal.
Pipeline totals
Want to see how much business is coming down the pipeline? The Pipeline page allows you to view the total value of the proposals in your pipeline, the value of all proposals within each stage, and each proposal's individual contribution to those totals: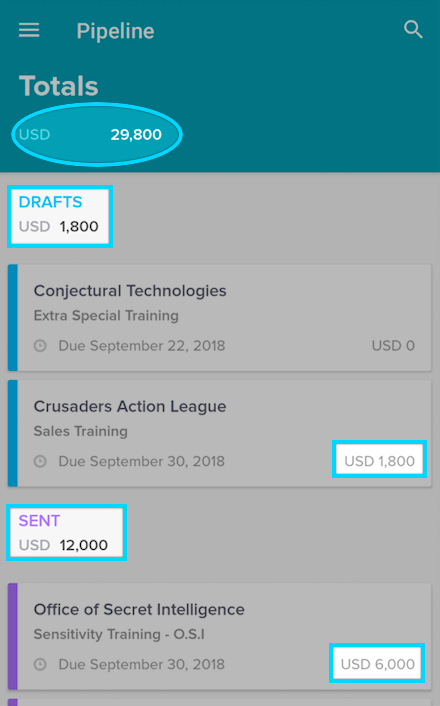 Want to learn more about the pipeline? Click here.
Individual Proposal Activity
If you would like to view activity for an individual proposal, you can tap on the proposal from the Pipeline or Recent activity page. This will pull up that proposal's Snapshot.
Activity Feed
The moment you enter the Snapshot, the Activity feed is right there for you, showing when the latest edits were made, when the proposal was sent, or when the client has viewed, commented, and signed the proposal.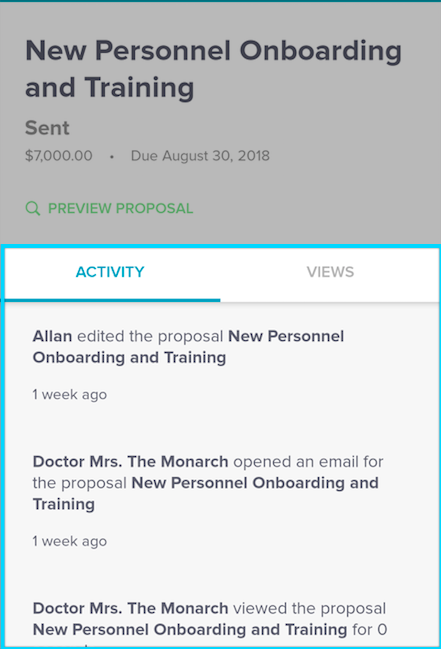 View Metrics
Once a proposal link has been opened by a client and we can tell that the proposal has been viewed, we start recording exactly how long each client spends in each section. This updates every 15 minutes. Simply tap the "views" tab to show the view metrics: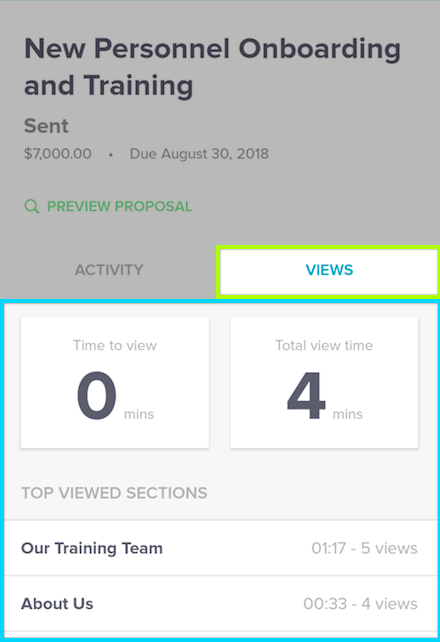 Time To View: The amount of time it took between sending the proposal and the client viewing the link. In this case, the customer had clicked the proposal link immediately after the proposal was sent (if only it was always that easy).
Total View Time: The total amount of time your client has spent in the proposal.

Top Viewed Sections: This is an overview of your sections and how long the customer has spent looking at each.

Want to learn more about what you can do in the Pipeline page? Click here.
Client Metrics
From the client page, you can view your close rate with this client and client contact, as well as a list of all proposals that the client or client contact is associated with: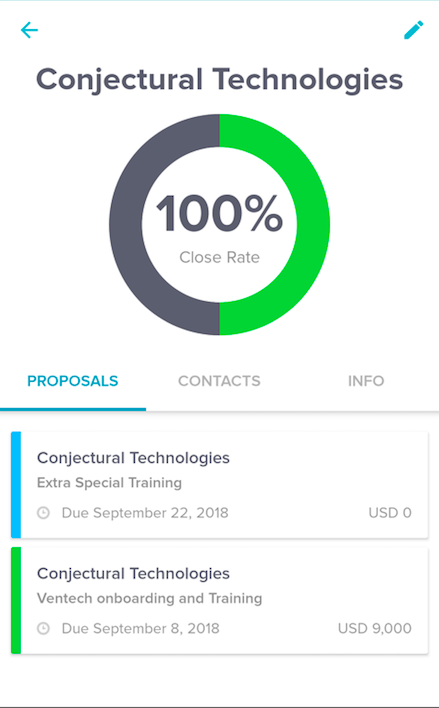 Looking to learn more about what you can do in the Clients page? Click here.