Once you log in to your account, you can access your pipeline from the hamburger menu on the left hand side (or by swiping right from the left edge of your phone):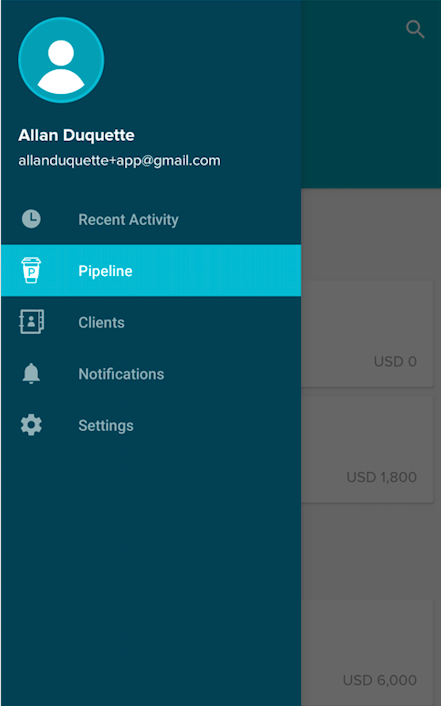 From here, you'll see an overview for all active, won and lost proposals in your account (that your role or workspace allows you to view):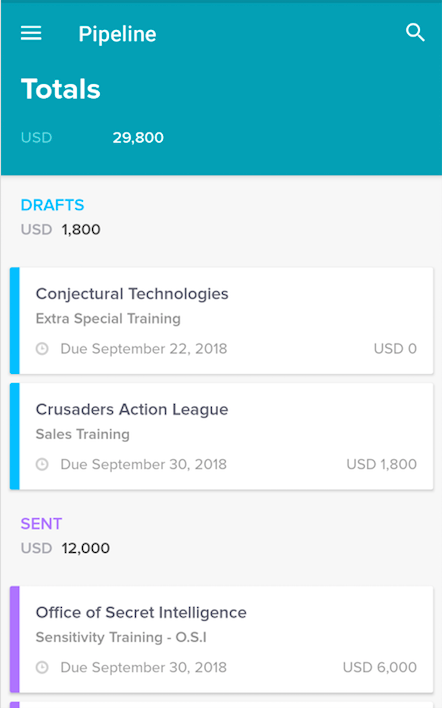 Here, you can view the total of all proposals in the pipeline:

Or you can narrow down your view by seeing the value of each proposal in each stage in the proposal process: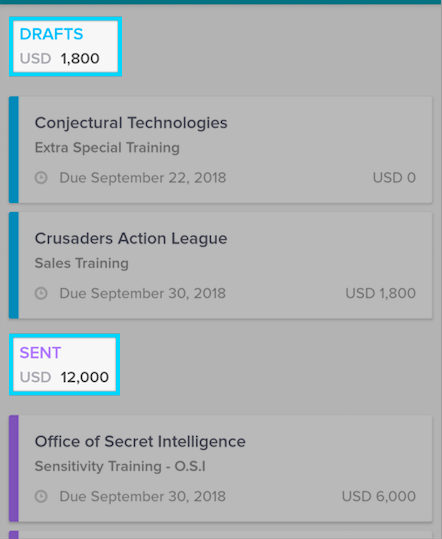 You can get more specific data about your proposals by tapping on a proposal: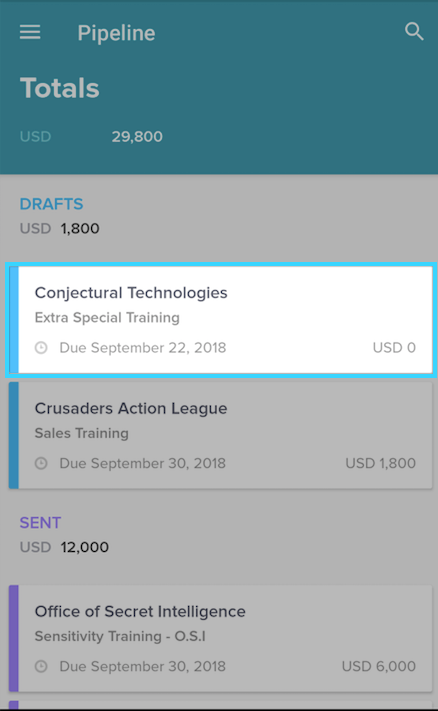 That will take you to the proposal's Snapshot page, where you can view the proposal itself, view proposal activity, view metrics and even send the proposal to your client.

Want to learn more about the Snapshot page in the app? Click here.