Importing Sections To Your Proposal
You've created the perfect section for the perfect proposal. Proposify makes it easy for you to save sections from another proposal in order and add it to your current work.
Step One: Save your section to the content library.
To save a section to the content library, go into the editor for your chosen proposal:


If you're looking to change a template, click edit template to enter the editor for that template: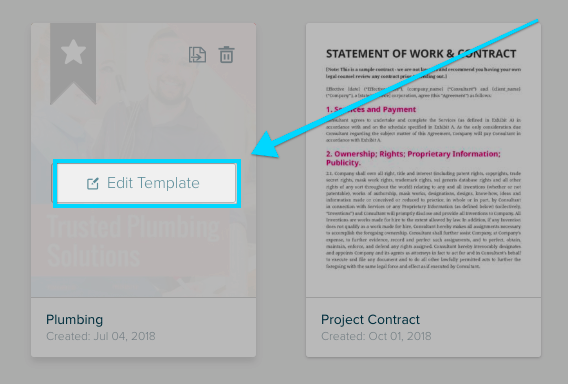 Once in the editor, click the three-dot menu next to your section's title. From there, select save to library: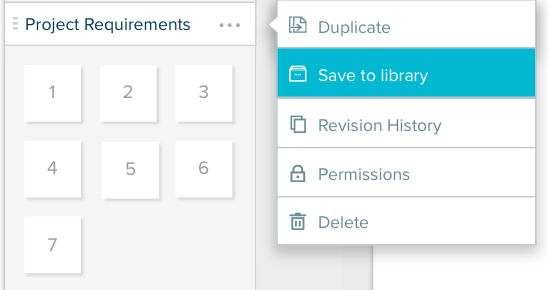 If this section is brand-new, you'll need to name it and place it in a folder. If this section is already in the library, choose to either create a new section or update the existing one.
Once done, you're ready to import this section from your library!
Step Two: Import the section
To import a section from your library, enter the editor of a proposal and click the + icon at the top of the sections pane: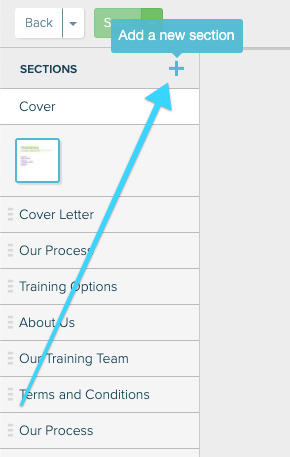 The add new section drawer with four tab options: Create a page flow section, create a static section, import a PDF, or import from your library.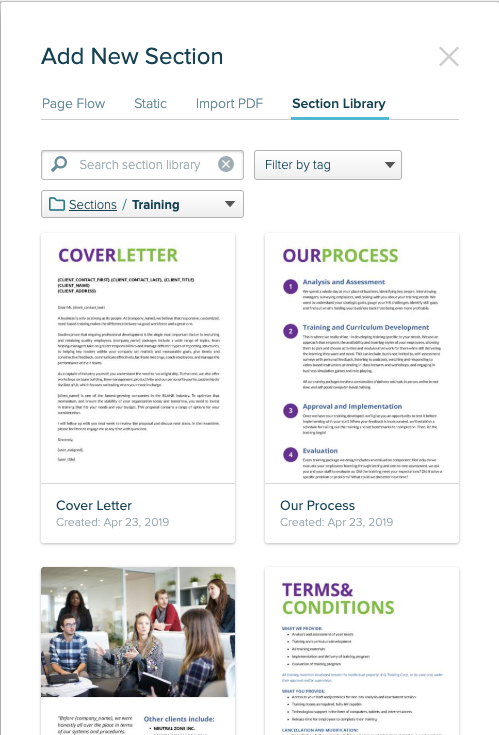 From here, click and drag a section from the content library to your section's table of contents:
That's it! You've imported the section to your proposal. Now you can tailor this section for your prospect without worrying about affecting your library.
Looking for help? Need some more information? Click here to start a conversation!