Setting Automatic Follow-Up Emails
There's times when you're on a deadline, but clients are busy, distracted, or sometimes just plain forgetful. Proposify has a feature that allows you to automatically send a gentle reminder to your client via email to let them know you're still waiting on an answer to your proposal.
Scheduling Your Reminders
You can schedule your reminder emails from the Proposal's send page. From the dashboard page, hover over the proposal and click on the "..." menu, then click "send to client":

If you're in the editor, you can access the send page by clicking the "send" button at the top right of the page:

Once in the send page, click on the "reminder email" tab from the left-hand menu: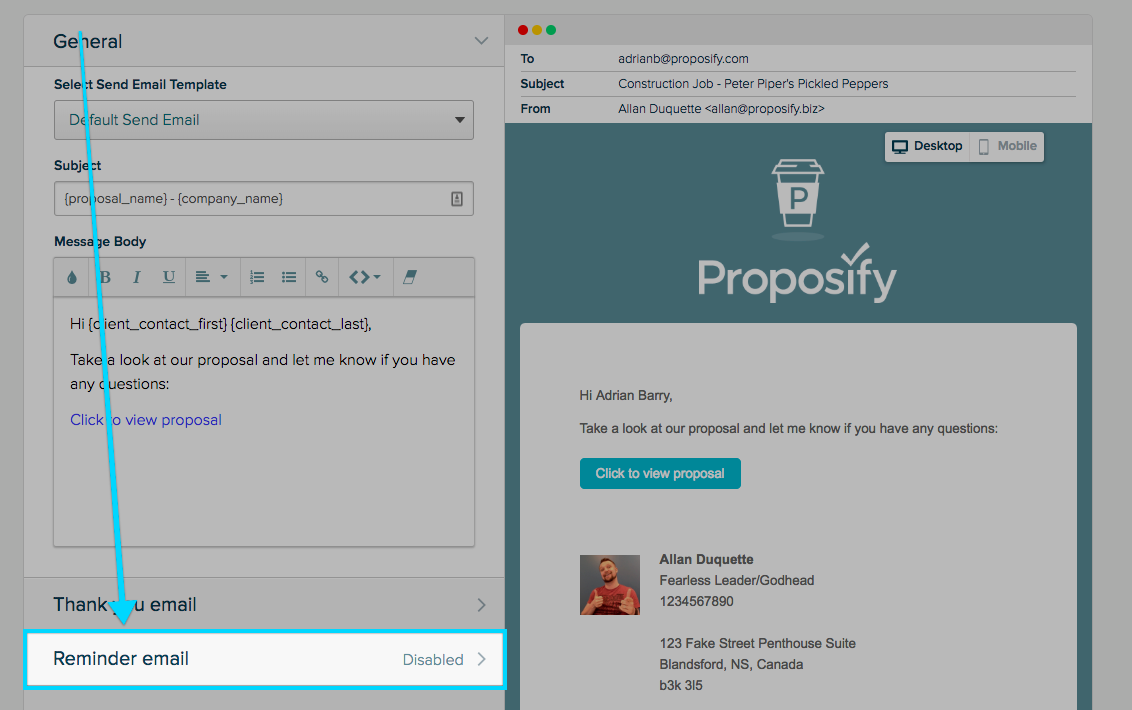 From there, you can activate the reminder email by clicking the toggle to "on", then scheduling the reminder email for the number of days you would like to have that sent:

Important note: These settings are based on calendar days. If you're sending a proposal out on Friday and want to set a reminder for three business days, make sure to include the two extra days for the weekend.

Once the reminder email is activated, you can select which reminder template you would like to send to your client: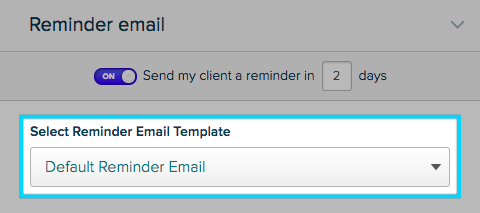 Click here to find out how to edit your email templates.

Once this is activated, and your proposal is sent, your reminder will automatically be sent. IMPORTANT NOTE: Your reminder will only be sent if your customer has not clicked the proposal link. Once clicked, you'll need to manually send a reminder .

You can also manually send a reminder to your client once the proposal is sent from the Snapshot page. Click on the stopwatch icon next to the client's name to send the reminder: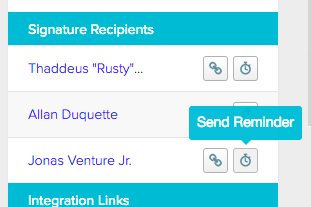 From there, you can choose which template to use and edit the body of the reminder email: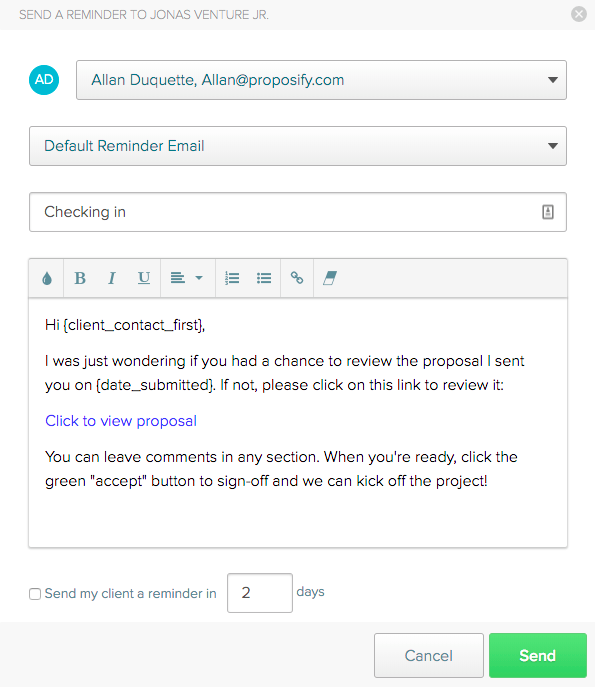 Looking for more info on sending your proposal? Click here.