The knowledge base is a great resource for many answers, but we can't anticipate every question. What's more, some questions require some extra effort in order to get an answer. If that's the case, we have several ways to help!

If you're a fan of emails, you can reach out to us at support@proposify.com.

If you'd like to send a message directly to our support team, you can click the widget at the bottom right of every page:

This will open the support widget. From there, select "new conversation":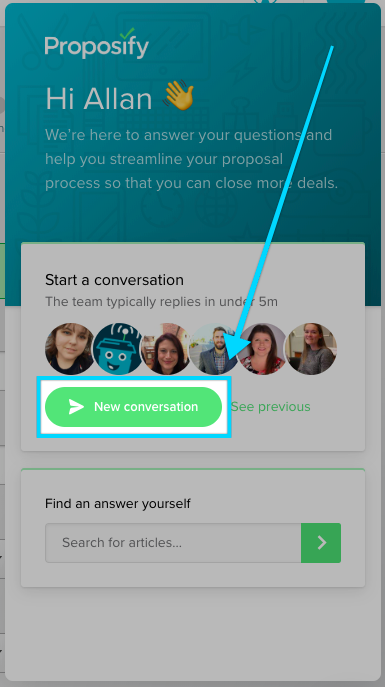 From there, you can type in your question and we'll reach out with an answer.

Our support hours are Monday-Thursday 8AM-8PM EST, and Fridays 8AM-4PM EST. If you reach out after those hours, we'll reach out first thing the next business day.