There is no built-in spell check feature within Proposify, but we do have a couple of options that can help you review your work.
Our Editor comes with Grammarly support. This allows you to use their browser add-ons for help with spelling, grammar, tone and style. Don't want to subscribe to an add-on? We're also compatible with your browser's built-in spell-check.
For both options, select a text box in order to begin reviewing your work.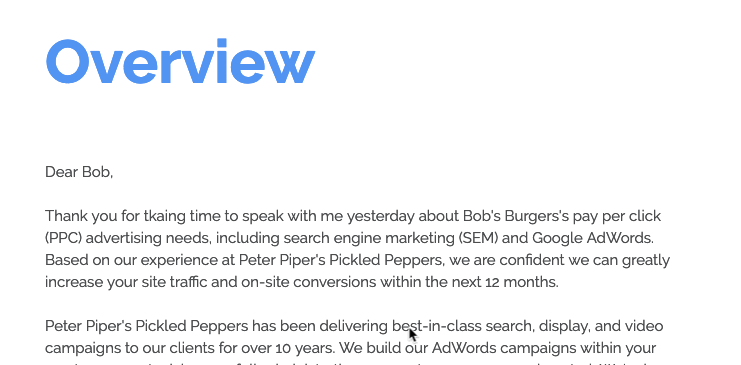 For the best results, make any changes to your text directly in the Proposify Editor. This will keep communication between the two working best.

HEADS UP: To keep your page loading and running quickly, spell check will only work when you select a text box.