Want your gatekeeper to spread the word for you? Click here to see how they can use Proposal Forwarding to get your message out.
Much of the sales process is getting beyond the gatekeeper. Sometimes this even includes sending the proposal to them, even when they can't sign off. We've made a tool that allows your gatekeeper to forward a proposal. This lets others sign and approve the proposal without having to create a new client on your side.
HEADS UP: This is a feature specific to our Business plans. If this is something that interests you, click here to speak to a sales rep and upgrade your plan.
Want a quick answer? Here's what this article covers:
Forwarding Proposals
For sales reps
There are two places to find the share menu. From the Send page: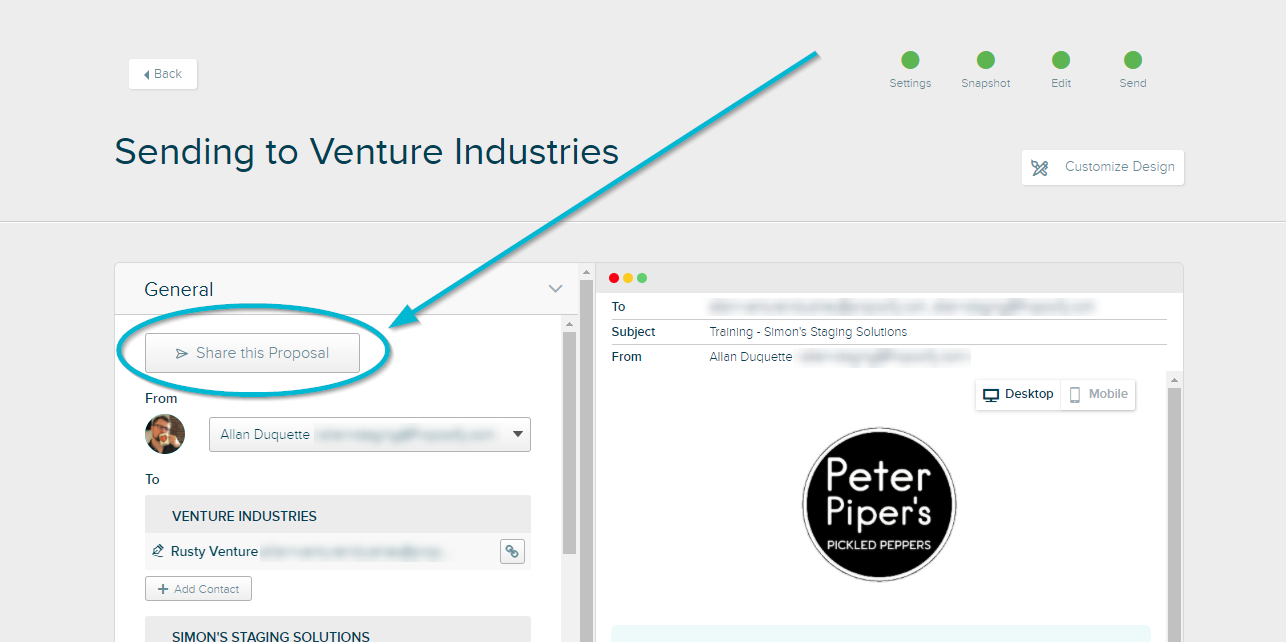 Or from your Client Preview: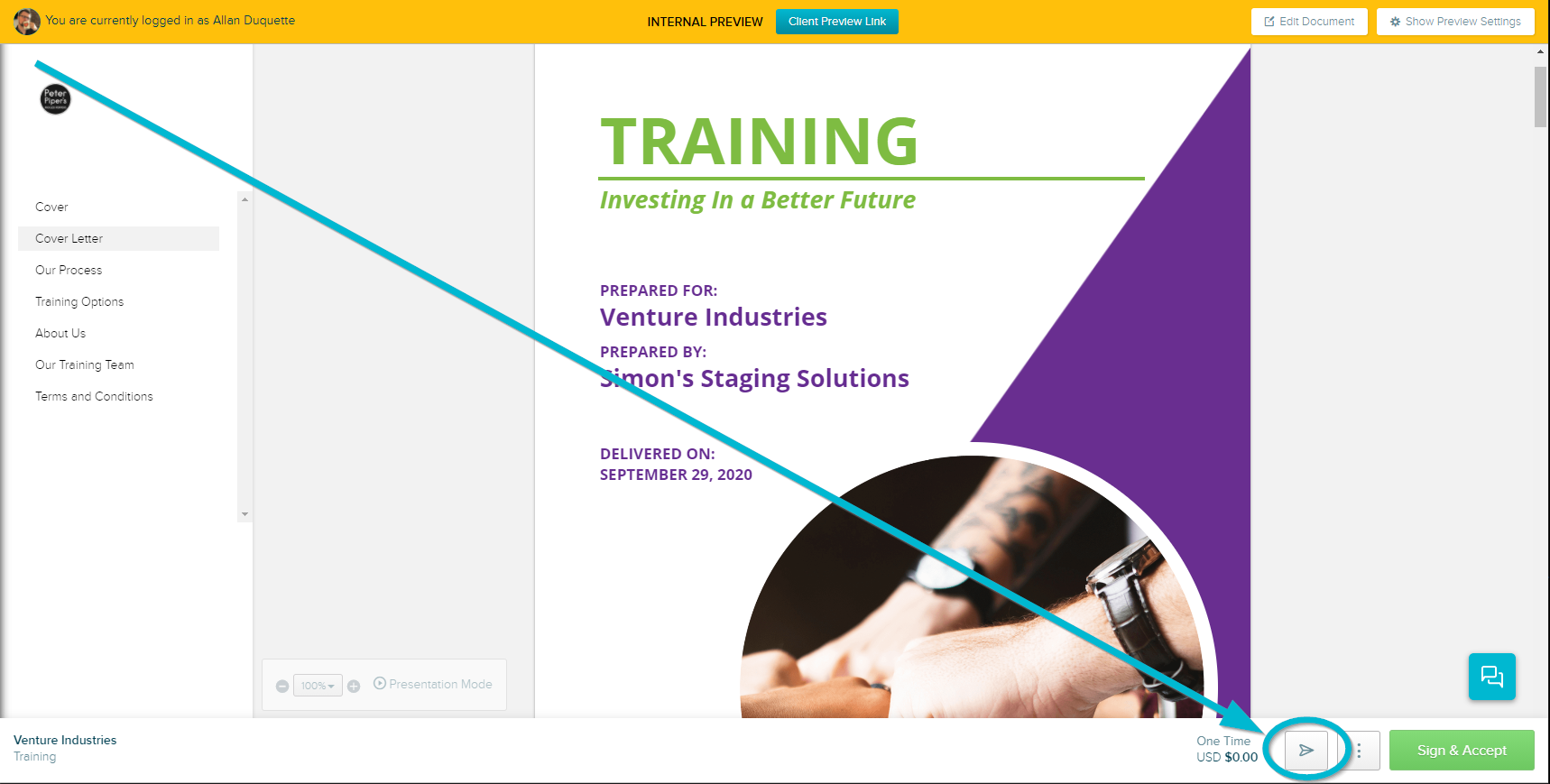 For prospects
This section is written for the customer's point of view, in case you'd like to copy/paste these instructions.
When you open your proposal, a button will appear at the bottom of the page next to the three-dot menu:

Select share. A menu will appear with a proposal link: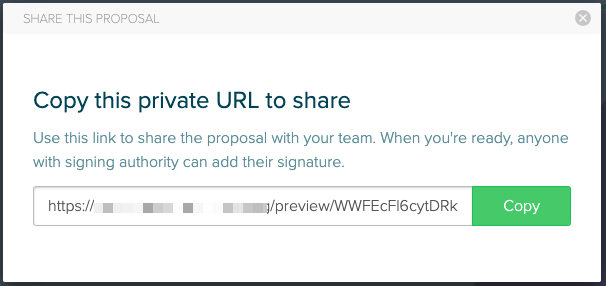 Select copy to add this link to your clipboard. Now you can send this link to the person who needs to sign.
The person who viewed this proposal can comment, view, sign and fill forms that aren't assigned to someone. When commenting, we'll ask for their first name, last name, and email address.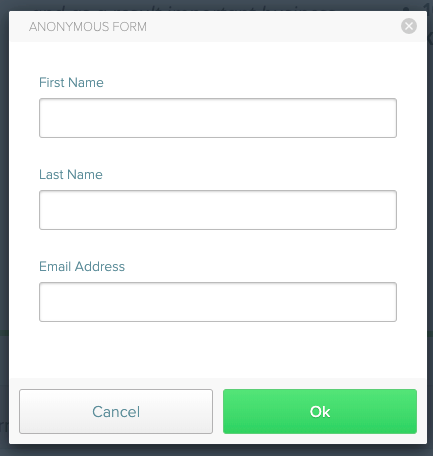 This lets the salesperson know who is leaving the comment/signature and who to reach out to for follow-up.
When signing and filling input forms, the third party will need to add their first name, last name, initials, and email address: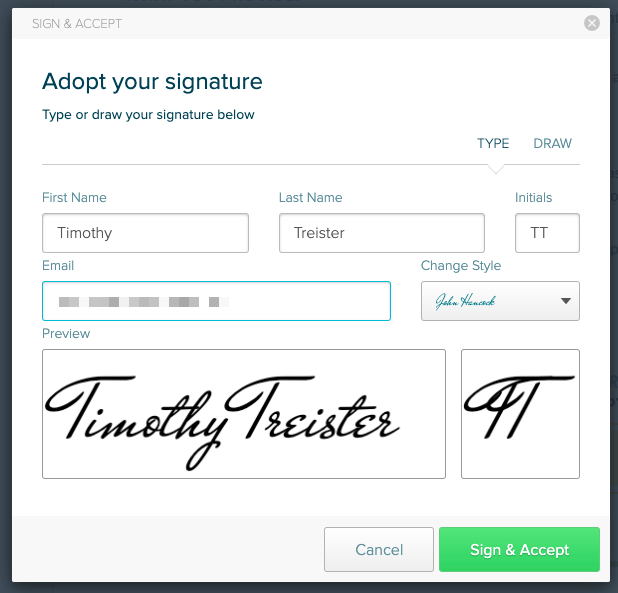 The email provided in this box will not be shared with the sales rep. It's only used to send a verification email so we can ensure the right person is signing.
This makes filling out the remaining signature boxes (if any) fillable with one click. When this person signs, they'll follow the regular signature prompts.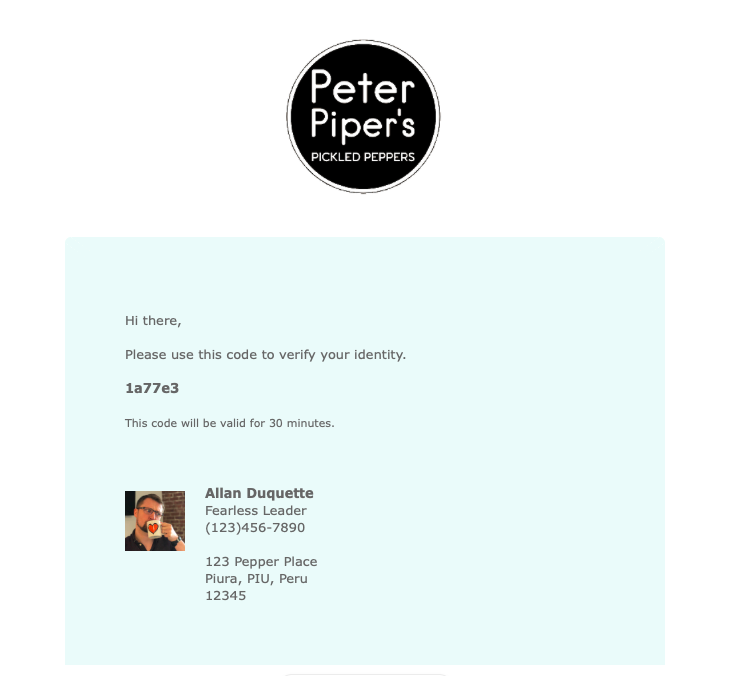 Once they receive the code, they can enter it in the proposal's fill box. They'll also need to acknowledge that this is a legally binding document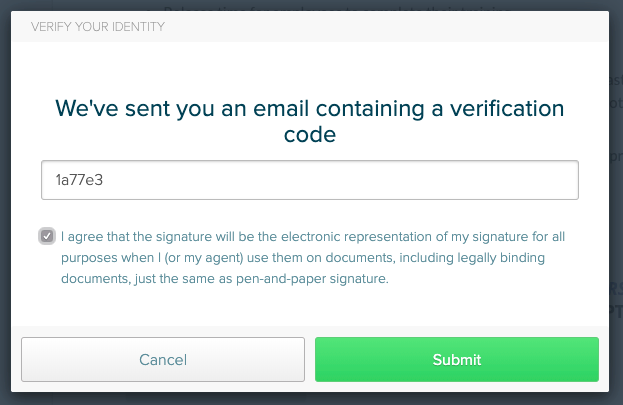 Once they hit submit, that signature box (and all initials and input forms with that signee) will lock. The sales rep will also be notified.
What You See When A Proposal Is Forwarded
When a proposal is forwarded, you'll see their activity within the activity feed listed as "a client":

This lets you know that the proposal is being viewed by someone other than the main client contact.
Once that person leaves a comment or signs, they'll be prompted to include their name and email address. Once done, the activity feed will update to include that person's details: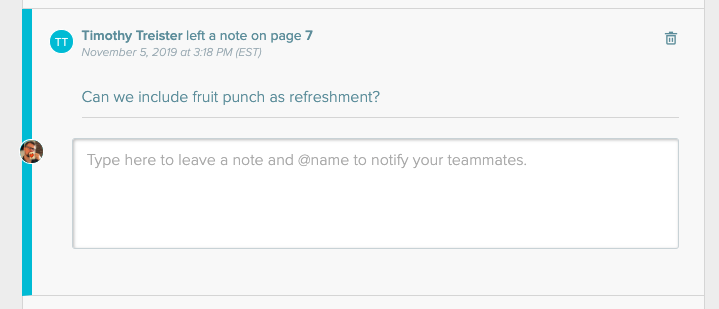 Replying to the comment will notify that person via email.
Finally, when the client signs you'll see their filled info in the proposal activity feed. These details include IP address, browser data, signature images and form fields filled:

NOTE: The email we collect for this signature is only used to send a verification email. You'll need to include a client input form if you'd like to follow-up with this signee.