You've set the rules, now it's time to apply them to your team. Click here to find out how to assign users to a role.
You've built out your Proposify account to include your team. Now you'd like to ensure that your team keeps on track and avoids interfering with each other. Once you've got your roles created and set, the next step is to assign them. Here's how to do that.
Here's a breakdown of what this article contains:
From the Invite Page
While inviting a user, you can assign them to a role straight from the invite page: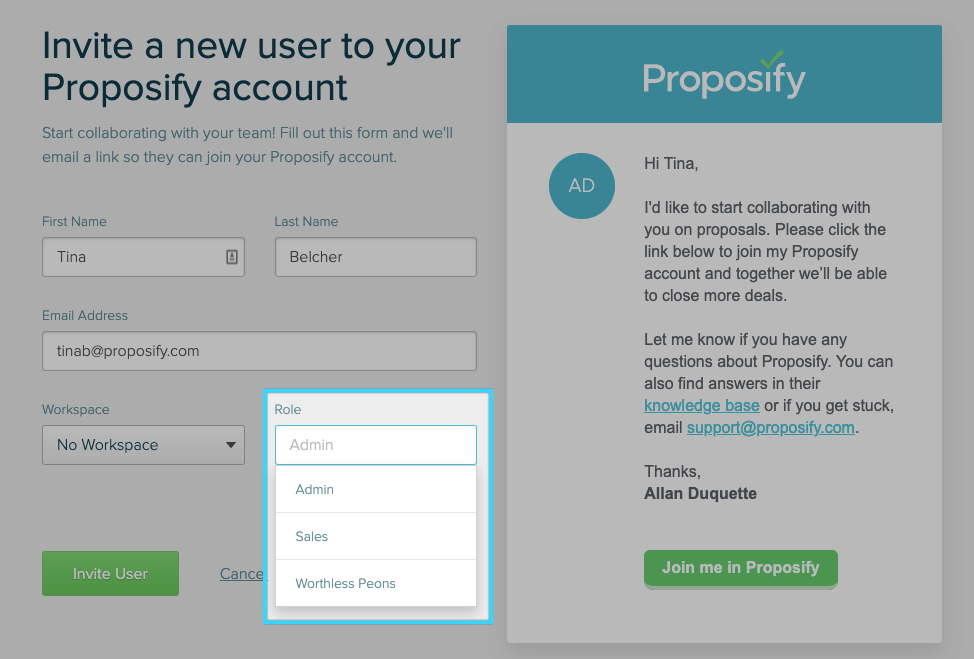 Select your role before inviting and your team member. Once set, the role will be assigned to this user the moment they sign up.
Assign From the Users Page
If you'd like to update or assign a new role to an existing user, you can do so from the Users page.
You can reach the users page by clicking users button from the navigation bar: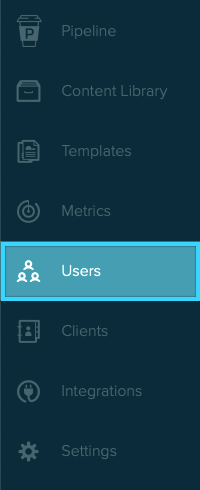 From there, you'll see a list of all users you have permission to see, as well as what role they are currently assigned to. If there is no role listed, then that means they have admin access. Select the user you would like to update:

This will take you to User Settings, where you can select a role from the roles dropdown: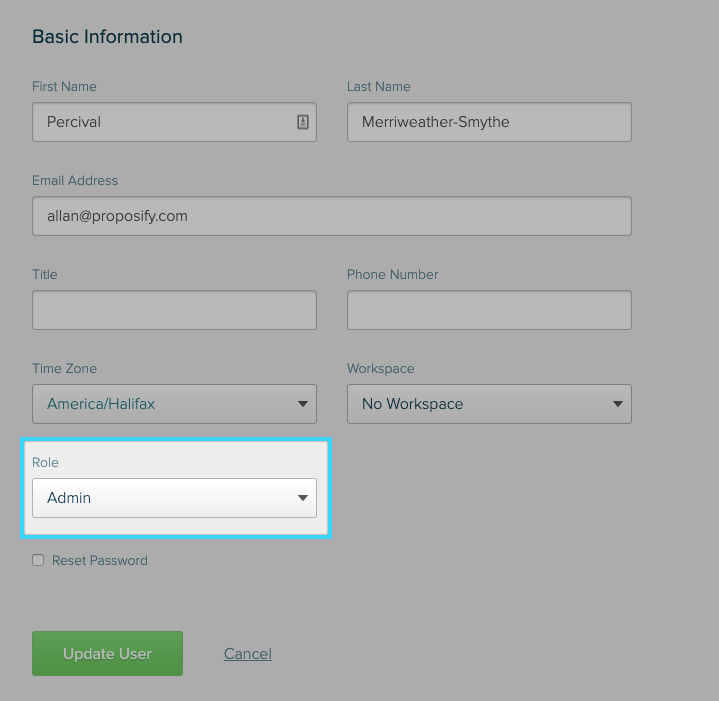 Once you've set the appropriate role, select update user to save your change.
Once a role has been assigned, it will take effect immediately. If the user was working in a place they shouldn't, we'll boot them the moment they try to save a change.
Re-assign Or Remove Roles
You can also re-assign roles straight from the users page. Click on the user you would like to re-assign and select the appropriate role from the roles dropdown.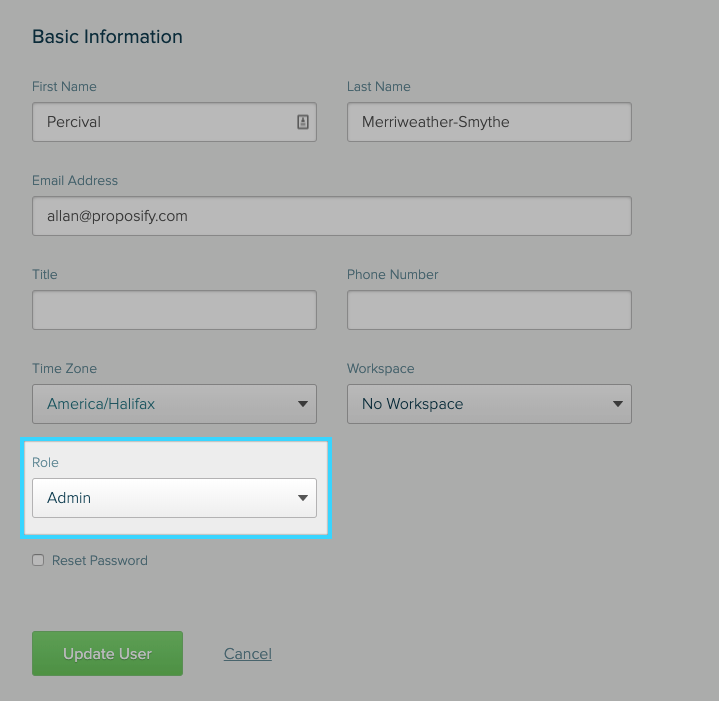 If you'd like to remove the role entirely, set the role as admin. Admin users have access to everything except billing and account management features.
Set An Account Owner
You can change the account owner from the company info page. From there, select the user from account owner: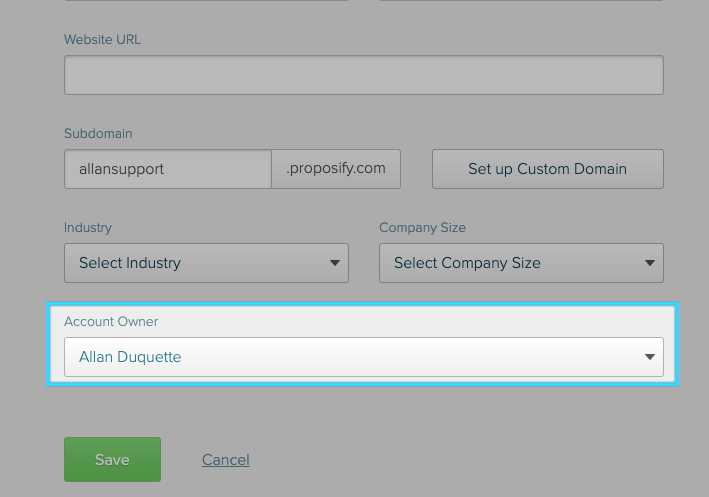 HEADS-UP! This updates the account owner to the new person and will provide access to every facet of this account, including billing and cancellation.