You're setting up your fee table, and now you can't seem to locate a fee in your table. Here's how to restore it to your library.
If you're trying to import a fee in your fee library and it's gone, you can recover your lost fee with a few easy steps. Here's how!
Step 1: Find a proposal using that fee
Jog your memory and try to remember a proposal that also offered this service.
You can locate the proposal either from your Pipeline or your Archives.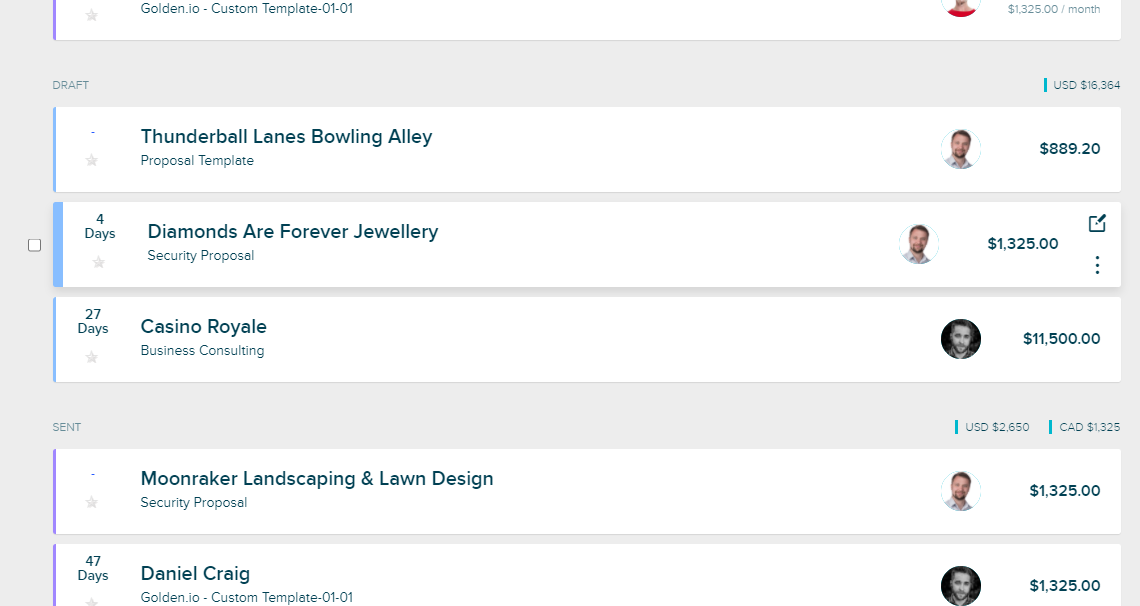 If the proposal is archived, lost, or won, you'll need to duplicate it. You can create a duplicate of a won proposal -> select the three-dot menu -> duplicate:

Once this is done, you'll find the duplicate in Draft state.
Step 2: Enter the Editor
Once you've located the proposal in the Pipeline, hover over it and select Edit:

This will take you to the proposal's Editor.
You can also enter the Editor from the proposal's Snapshot:

Step 3: Locate the fee
Once you're in the Proposal Editor, locate the fee and select it by clicking inside the row. From there, expand the Row Options menu by selecting the gear icon to the right of the fee:

Next, select the Copy to Fee Library icon at the top of the menu: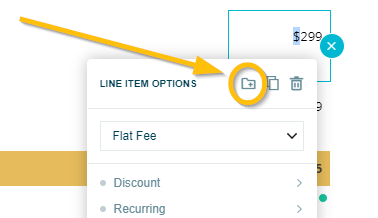 Then confirm your choice by selecting Copy to Fee Library: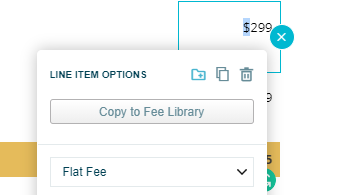 A confirmation will appear at the top of the page confirming the fee has been saved.
Voila! Your fee will now be found in your Fee Library, ready to import whenever you need.