Need to say happy trails to Proposify?
You can reach the account settings by clicking settings found in the left-hand menu:
Once in account settings, you can access the Billing page by clicking billing.
HEADS-UP! Only the account owner will be able to see this. We do this to keep everything consistent and make sure there are no unexpected changes. Not sure who the account owner is? You can find that listed in the Users page. Their image will have the "account owner" tag: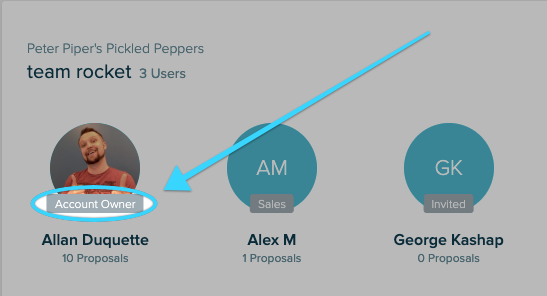 Once you're on the billing page, click the view plans tab:
Once in the "view plans" page, scroll down to the bottom of the FAQs and expand "can I cancel my account"? From there, click the link labelled Click here if you need to cancel:

This link will take you to the cancellation page.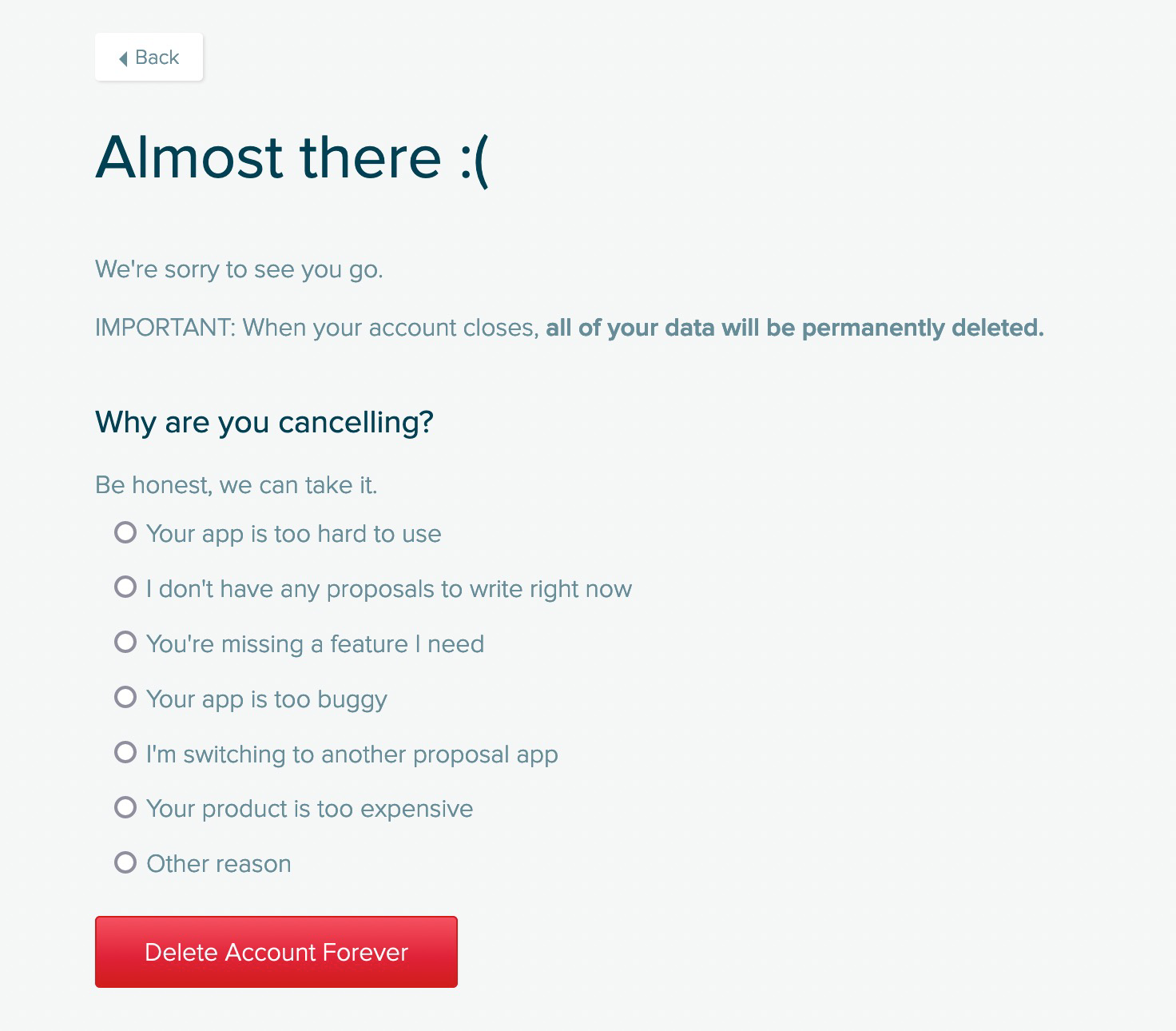 Once selected, we'll ask why you're leaving. Choose the most fitting option. The details are optional, but you'll need to provide a reason why you're leaving if you want to proceed.
Once you've filled out those details, hit delete account at the bottom of the page to complete the process.



ARE YOU ON A BUSINESS PLAN? If you're on a custom Business plan, the process is a little different. You can still follow the same steps, but the button will change from cancel to request cancellation. We want to make sure that you have everything you need before we say goodbye.
Once you've pressed that big, red button, you'll see our confirmation page.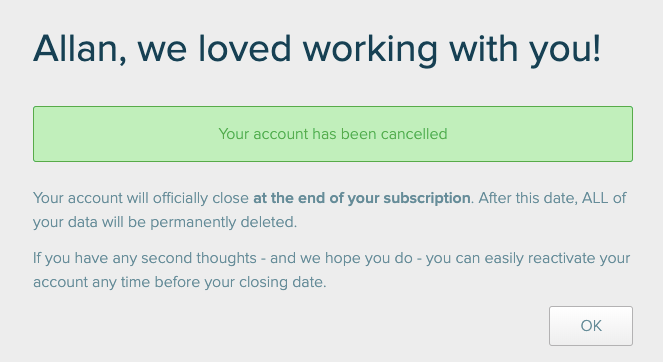 You can still access your account, back up your content, and get ready to move on until the end of your billing period. You can see how many days you have left at the top left of your page:
IMPORTANT NOTE: Once closed, we'll delete all proposals, templates, content, contacts, metrics, and settings in your account. Make sure you back up all your important data before that timer reaches 0.
Having second thoughts? Want to make things work again? Click the reactivate button and everything will return to the way it was.