NOTE: You can move pages only between static sections. The source page and the destination must both be static sections. Click here to learn more about the difference between page flow and static sections.
To move a page to another static section, click and drag the page from one static section to another one. The section you're placing the page in will expand and a space will open up for you to drop the page into place.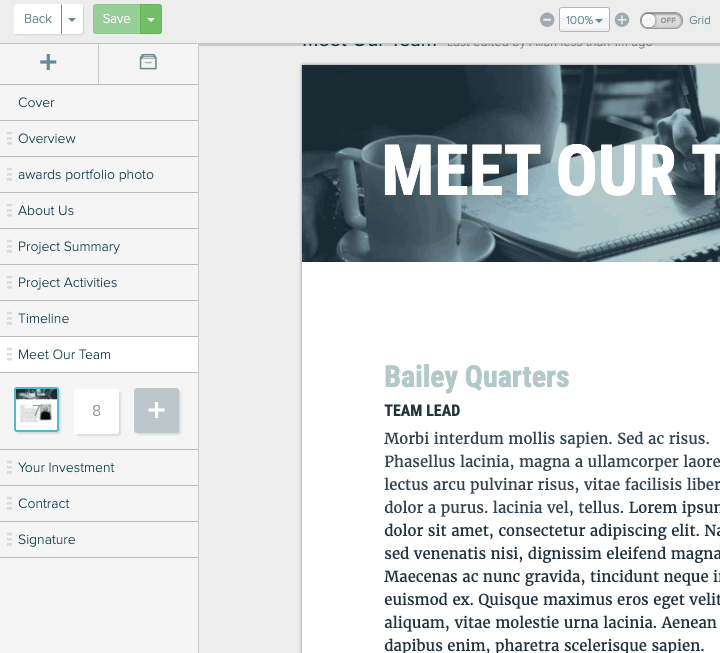 Be sure to leave a page in the source section you're moving the page from!
Looking to move pages within page flow sections?
Right now, we don't offer this function. You can move that content by copying/pasting the text from one section to another.