Working with multiple systems to get the job done is a part of the process. If you're a HubSpot user we help you cut one more tab from your browser.
Once your HubSpot account is linked to Proposify, you can customize your integration to update deals within HubSpot using data from Proposify sales Documents, sync contact info, and edit and send Documents directly from HubSpot.
Link Your HubSpot Account
Check out this video for more info on linking HubSpot
To get started, you'll need to link your Proposify account to your HubSpot account. To do this:
Select Integrations from the navigation menu.

Click HubSpot

From the HubSpot Settings page, click Log in to HubSpot

Choose your HubSpot account to link to Proposify.
HEADS UP: You'll need an admin's login to link your HubSpot account. This is needed so we can find and edit your contacts and deals.
Once you've granted access, your HubSpot Integrations page will have a few more options available: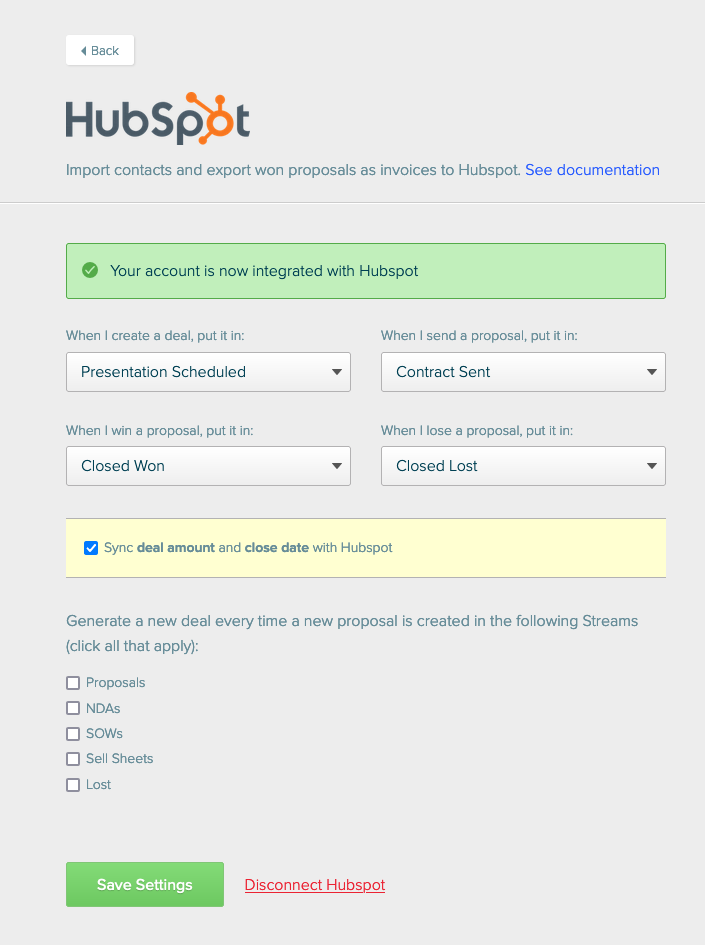 Customize Your Integration
This video provides details on customizing your HubSpot integration
Stage Progression
When a Document is linked to a deal in HubSpot, the stage of your Document (Drafts, Sent, Won/Lost) can move a linked HubSpot deal to a new stage. You can change exactly which stage your deal moves to from the dropdown in the HubSpot Settings page.
Expand on the dropdown under each stage to see a full list of all stages in your HubSpot account: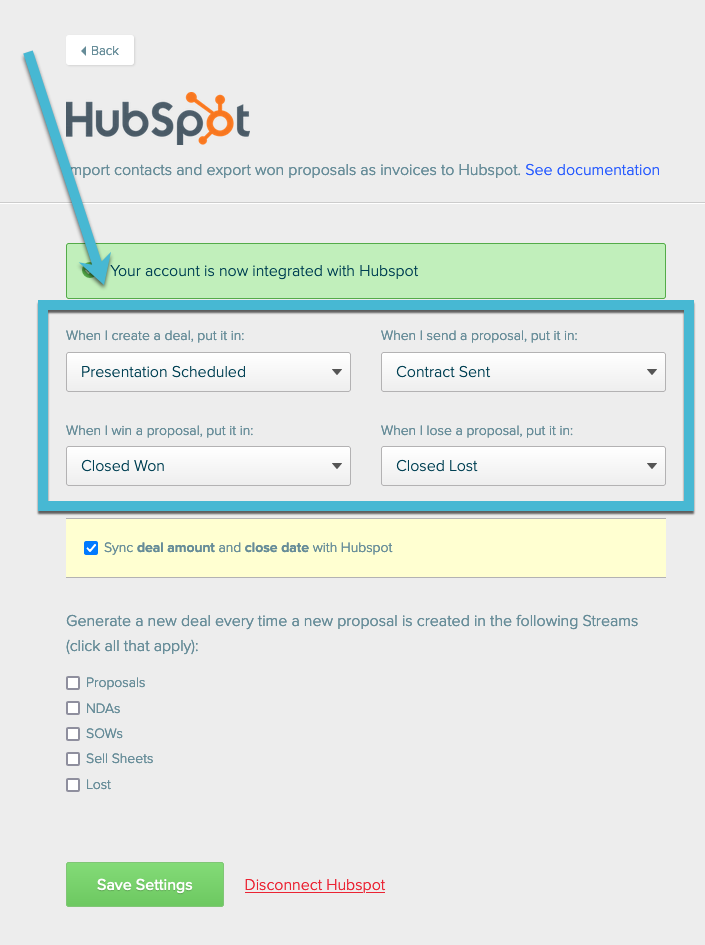 Select which stage to link to, then click Save Settings.
Enable Document Data Syncing
By default, Proposify automatically links Document data to a HubSpot deal. This is a two-way sync, meaning that your Document and the deal's value and close dates are linked together. If your close date and value aren't tied to your Proposify Documents, clear the checkbox next to Sync deal amount and close date with HubSpot: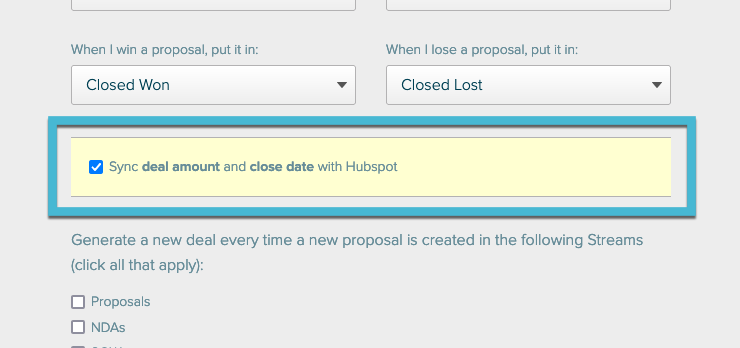 Clearing this checkbox will prevent Proposify from syncing the Document's value to the Deal's value, and leave your deal due date alone as well.
Set Automatic Deal Creation
Whenever you create a new sales Document in your default stream, your Document settings will default to Create a new deal.
Clear the checkbox next to each stream to prevent Proposify from defaulting to that option in each stream. When cleared, the default option will be Do not create/link a deal: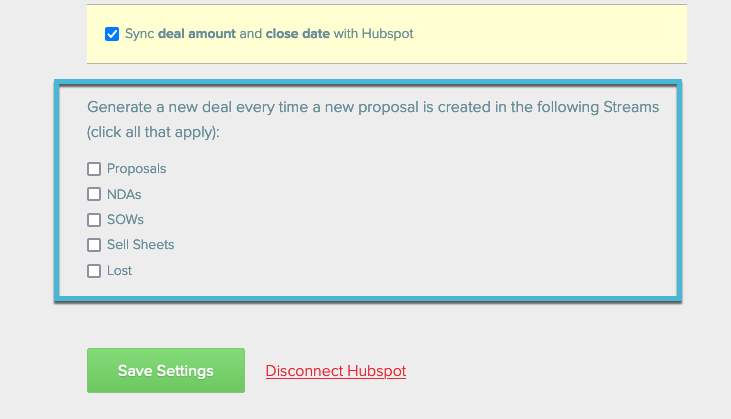 Disconnect Your HubSpot Integration
You can disconnect your HubSpot integration by clicking Disconnect HubSpot: