Want to learn how to streamline your tech stack? Read on to learn how to use your document as a sales deck.
While Proposify makes an inspiring sell sheet, presentations are normally a Powerpoint thing. Powerpoint works fine, but it offers limited follow-up options and functions solely as a presentation tool. Enter Proposify's Presentation Mode: our presentation feature masquerading as a complete, integrated sales tool. Support your sales pitch with high-quality professional decks, maintain consistency across your sales documents and have your client view, sign, and pay all in one place.
Presentation Mode Basics
Presentation mode builds high-quality, professional presentations directly from your document. We make the document full screen and remove all distracting elements (aka. bottom bar, table of contents, buttons) putting your story front-and-center.
Presentation mode keeps your document as-is. Your client can still sign, pay, update optional fees and fill out their input forms as usual.
Note: Since we build your base document into a slide deck, consider building your document in landscape mode. This way, your screen real estate is put to the best possible use.
Opening Presentation Mode
First, access the Preview page by clicking Preview from the document's Snapshot page: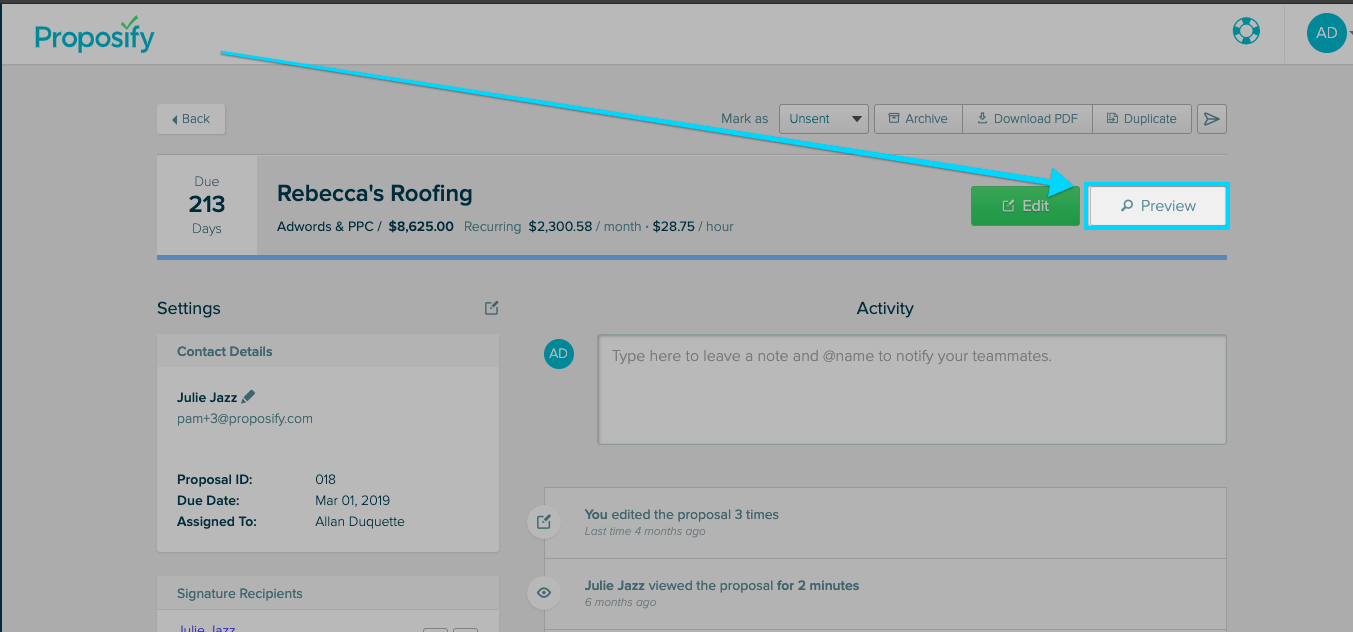 Next, click Presentation Mode from the View Options menu at the bottom of the Preview page:

Note: If your client must sign or add input to this deck, copy the client's link from either:
The Snapshot page: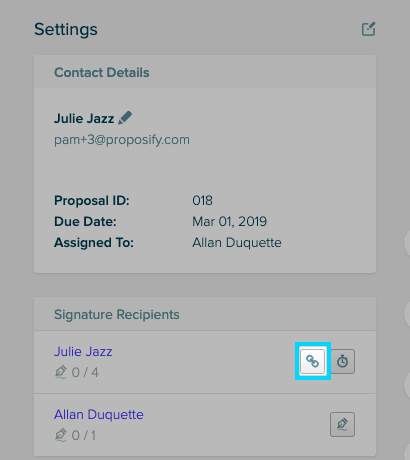 The top ribbon of the Preview Page:

Once copied, paste the URL in a new window (you may need to log out of your account first). This will remove the top ribbon, but you can still access Presentation Mode from the View Options menu.
Navigating Presentation Mode
Once you're in, navigate your presentation by using the toolbar at the bottom left of the page: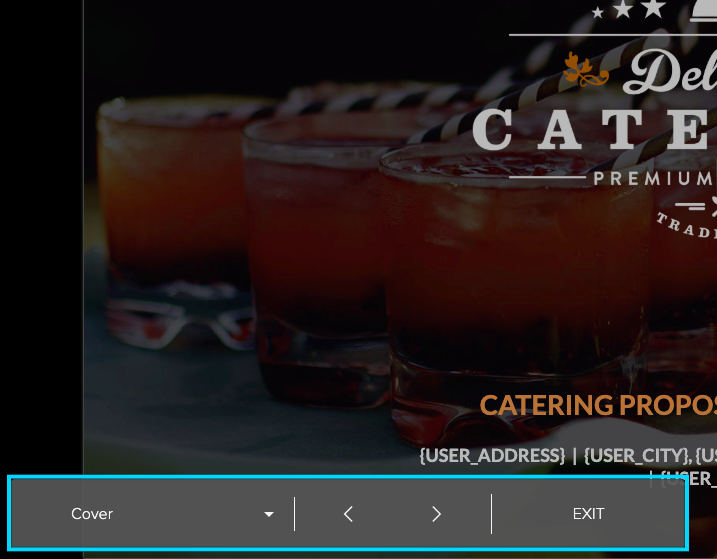 To move to the next page, click > or press the right or down arrow:

To revisit a previous page, click > or press the Left or Up arrow.

To jump to a page, navigate your sections with the left-hand menu: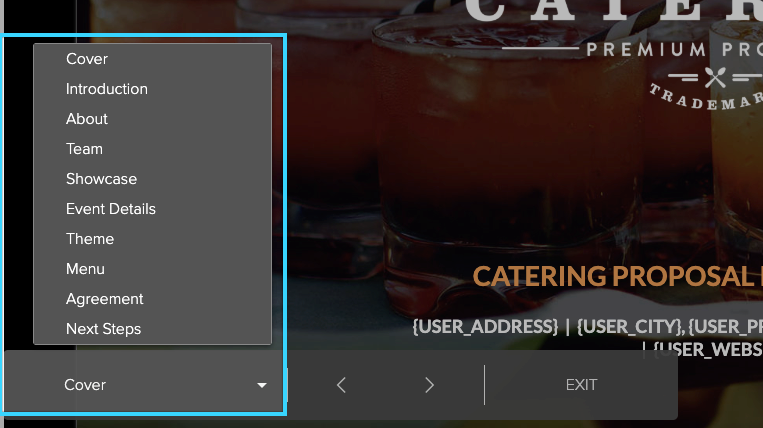 To exit the presentation, click Exit or press Escape:

Exiting Presentation Mode will bring you back to the document's Preview page.
Signing and Accepting Your Document From Presentation Mode
If you've included a signature box in this document, a Sign & Accept button will appear at the bottom right of the page:

Clicking Sign & Accept will take you to the signature box and the client input forms assigned to this client. Once every line is signed, we'll mark the document as won.