Template Basics
A template is a framework made of your general, project-level document information and design elements. Think about templates as a skeleton; they dictate your documents' general structure and appearance.
Templates function as a starting point for your documents. They save you time and ensure consistency across your Pipeline by helping you quickly save, share, and import meta-data and design elements, so all you have to do is adjust your documents to target your prospect. For example, instead of applying your design to each document individually, apply it to a template and have all documents generated from this template automatically adopt your styling.
The Template Library
Find them in the Template library by clicking Templates in the navigation menu: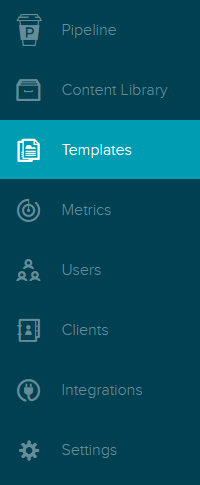 From there, you will see two different tabs: saved and gallery.

Saved Templates
Saved templates are the collection of your company's templates. When you import a template from the gallery, save a document as a template, or have a template shared with you, it'll show up in the main folder of your saved tab.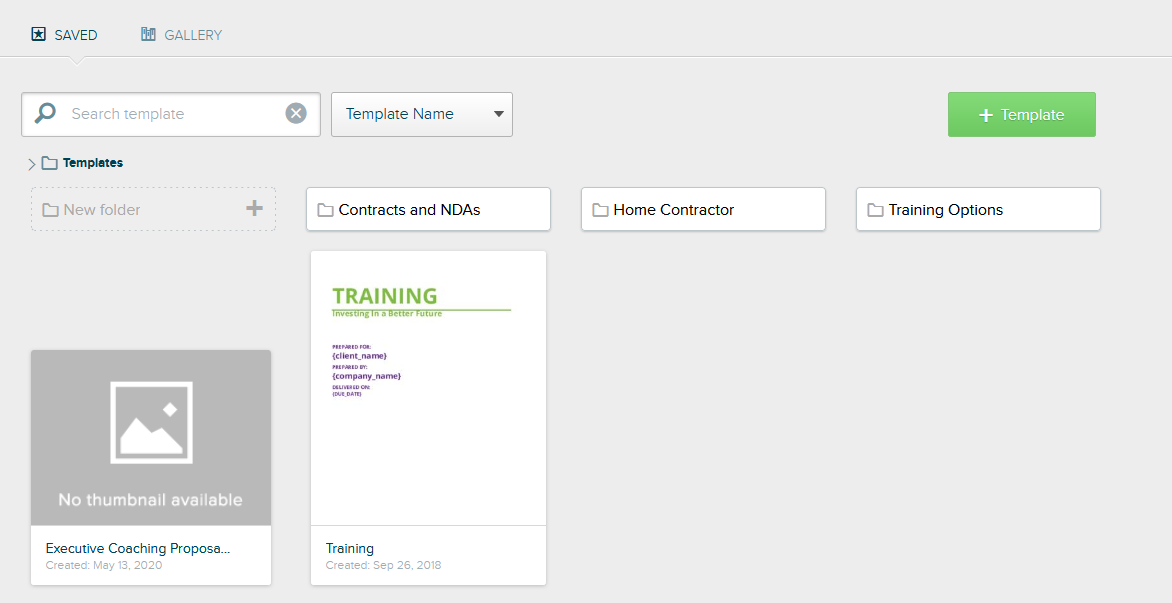 If you feel like you have mastered Proposify, click +template and start building a template from the ground up.
Template Gallery
You can import as many pre-made templates into your account as you'd like. To import a template, enter the Template Gallery, hover over the template, then click +Use This.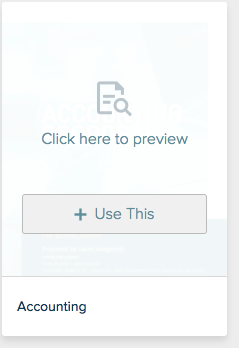 This imports the template, its sections, and its images to your Content Library, and then sends you to the Template Editor.
Variables In Templates
Templates are a starting point. Once you've decided on the look, style, and all the tidbits that promote your brand, you now want to start adding content tailored to your prospect. That's where variables come in. Variables are defined by your templates and help your document display specific info according to the situation. Any variables used will populate with their information.
Looking to add some custom variables? Our Teams plan includes the custom fields feature. This feature helps you build your own fields in Document Settings, Users, and Client pages which can then be populated in your sales document with their own variables.
Template Settings
Proposify's Template Settings define the preview settings of all your current and future documents created with the template. This feature eliminates bottlenecks, reduces errors, and most importantly— saves you time.
Open the Template Settings menu by opening the Editor page for the template of your choice and then click Template Settings: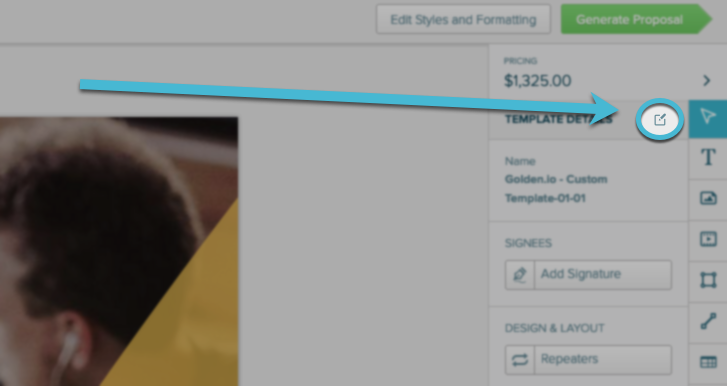 Options in Template Settings
The template Settings menu is divided into two tabs: Options and Client Preview. When you open Template settings, by default you will land on the options tab.
The Options tab: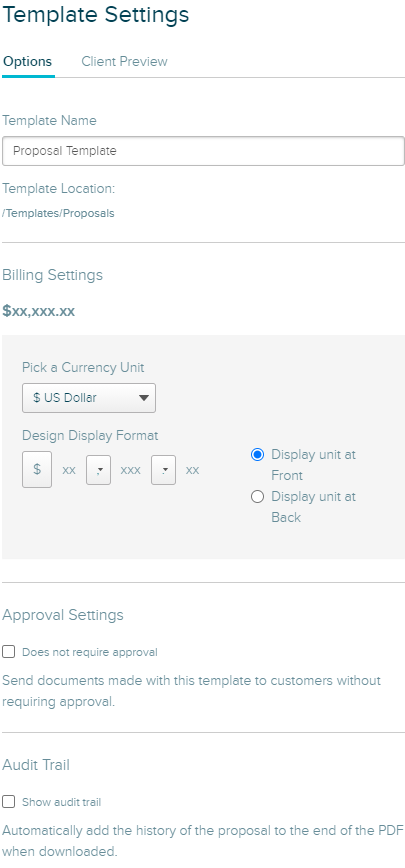 Template name

This is where you can set the name for your template. Changes here will affect where the template appears in the Template Library.

Billing settings

These options update the template's currency type and price formatting. Adjust these settings to match the country your deal is taking place.

Approval Settings

When you select this option, any document made from this template will ignore your approval workflow. Click here to read more about approval workflow.

Disable this option if your reps require approval before sending out this document.

Audit Trail

Select this option to include an audit trail to track documents in viewed, unsigned, won, and lost stages. For more details, check out our audit trails article.
NOTE: Audit Trail and Approval Settings are available on our Business Plan. Contact a sales rep for more information.
The Client Preview tab: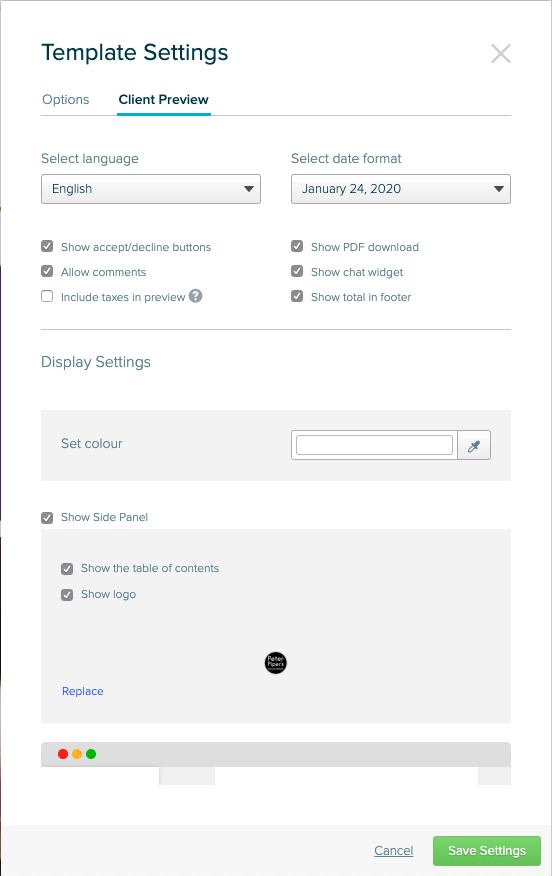 These options set the client preview settings for documents created with this template. These have two different sections: General Settings and Display Settings.
General settings
These options set the language, date format, and elements that appear in the Preview page. to learn more about these settings check out our client preview FAQ
Display settings
These options set design elements around your preview. Things like logo, background colour, and table of contents can be enabled or disabled here. For in-depth coverage on these settings, check out our display settings article.
Once you've finalized your template settings, click Save Settings at the bottom of the menu to keep them. Once done, any document you create from this template will use these settings. If a user duplicates a document made from this template, these settings will also apply.
Create a Sales Document From A Template
When you're ready to turn your template into a document, click Generate document.