Invite Users To Proposify
A guide on adding someone to your team.
Selling the perfect product is not a one-man job. To make any business succeed, you'll need help.
To add a user, go to the Users page by selecting Users from the navigation bar: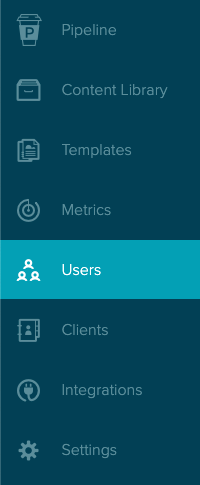 From the users page, select +invite new user at the top right of the page:

Not seeing that button? Your role may not allow access to invite users. Speak to an admin to invite a new user.
This takes you to the Invite page: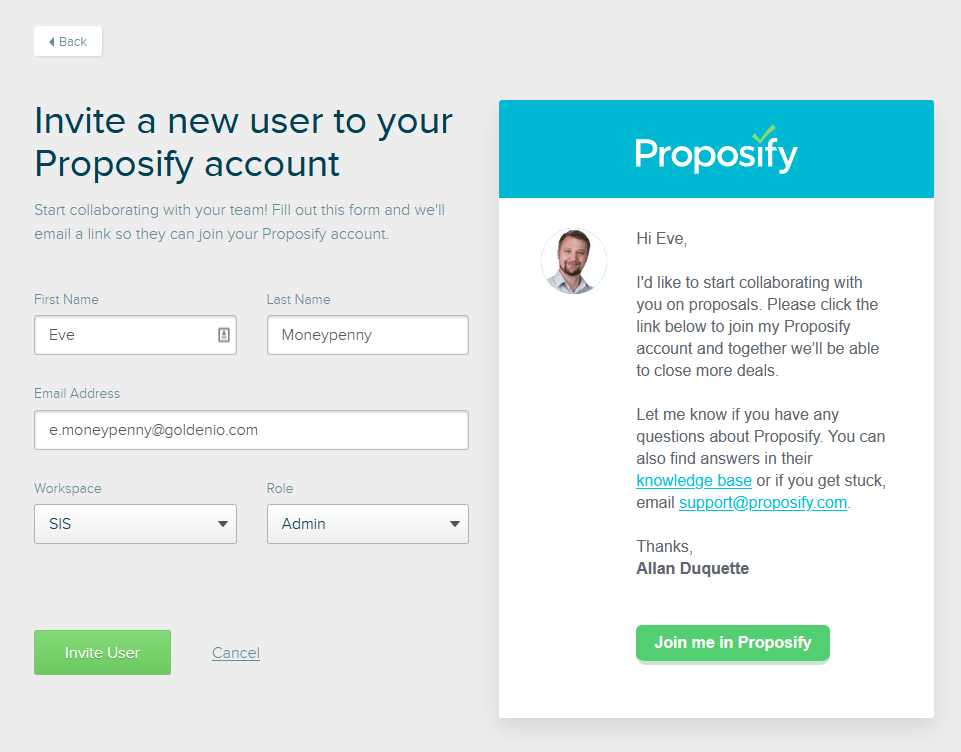 Fill out the first name, last name, email and assign them to a workspace/role (if your plan allows it), then select Invite User: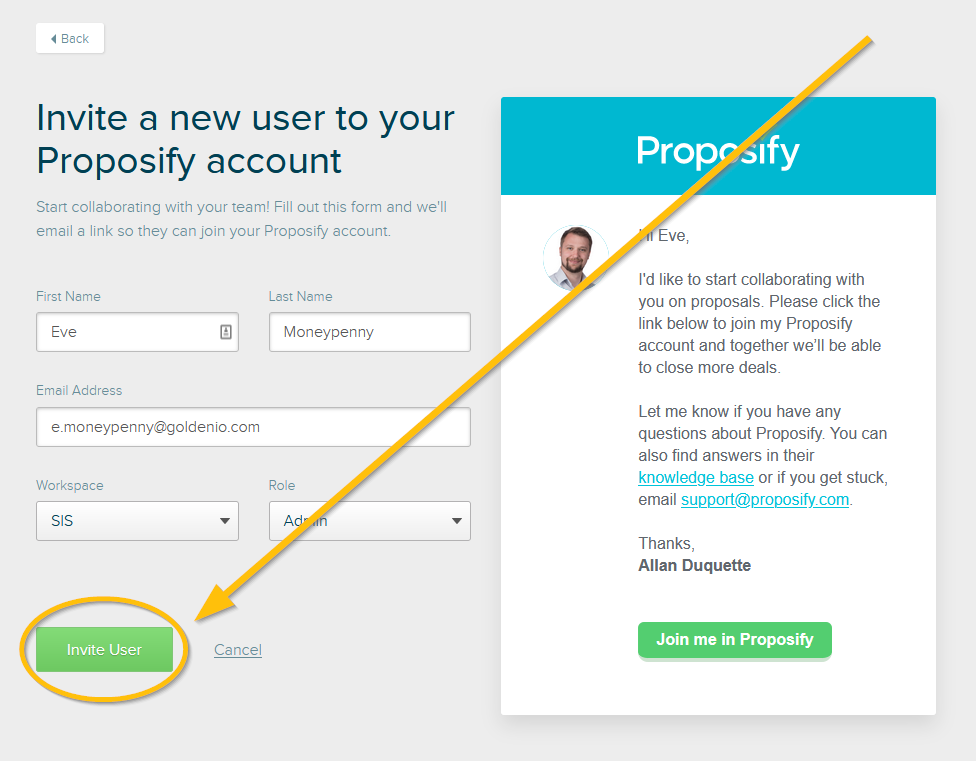 HEADS UP: If you have no available seats on your plan, we'll add one to your current subscription. We'll confirm your new pricing so you can confirm or cancel this invite.
Once you select invite user a confirmation message will appear.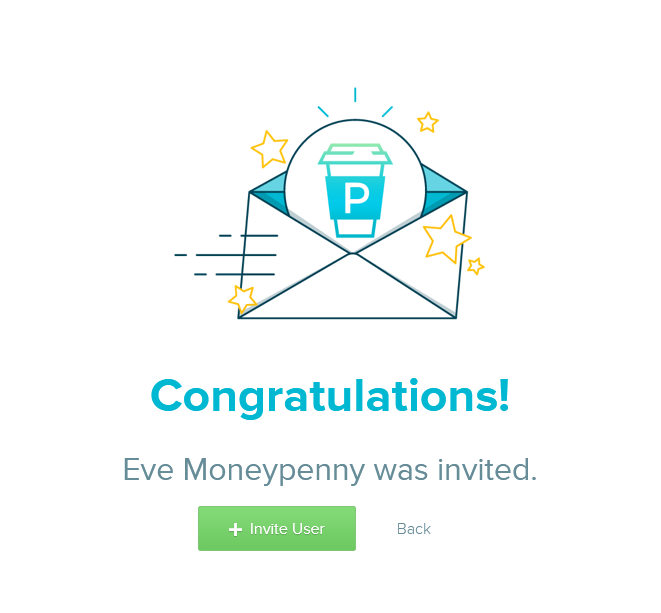 You can select +invite user to invite another user or select back to return to the Users page.
Invite taking a while?
We prioritize our outbound emails so that your clients can receive their proposals as soon as possible. This means that other emails, such as invites, can be delayed for up to 4 hours. Still haven't received the invite?
Check with our support team! We may be able to hunt it down and see what happened.