Building a winning sales document doesn't start when you put your ideas on paper; it begins even earlier, on the Document Settings page: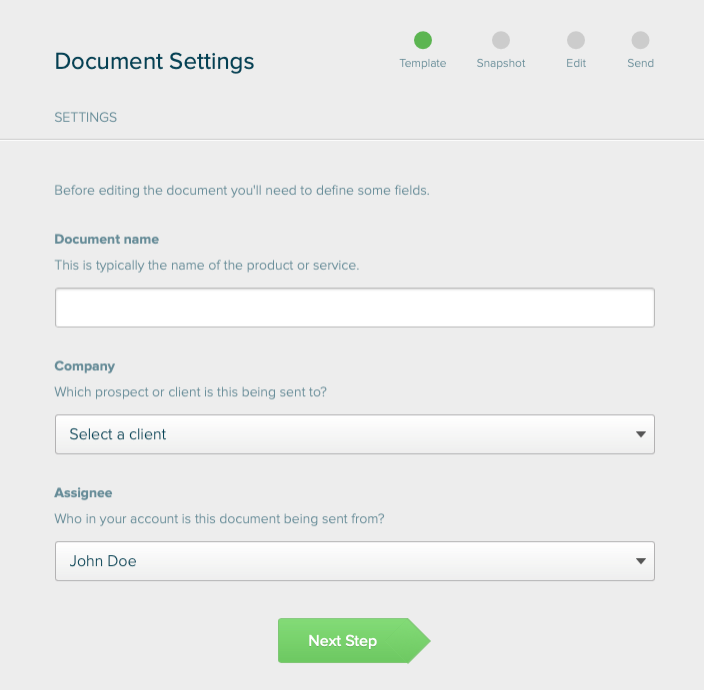 When you click +Document, before you can start turning your ideas into reality, you first land on the document settings page. This is where you can update the meta-information associated with your document, such as its name, client information and assignee, or even variables, tags and file attachments.
Astute use of your document settings can set up your document for success. However, to quickly get you into the document creation process, by default, the Document Settings page offers only the mandatory fields every document must contain:
Document name: The title of your project

Company: The name of the company and the client you are pitching to.

Assignee: The name of the person responsible for this document
Note: To learn more about document settings, read our excellent Document Settings article.
Optional default fields
The true power of the Document Settings page is hidden in its optional default fields. We have several other optional default fields available that you can add to your document settings page to help you streamline and empower your document creation process:
Stream: Choose which stream this document belongs to. Your document will remain in your main document stream by default.

Proposal Number: Track your documents numerically. Enter a value here; otherwise, it will auto-increment your document.

Due date: Manage your document's schedule by indicating when this document's pricing is still valid.

Tag this document: Tag or categorize your document so you can find it easier

File attachments: Attach additional files to this document for your prospect to view. You can upload almost anything, but probably keep it professional.

Notes: Add comments to this document for the benefit of others working on it or for your prospect.
Note: For more detailed information regarding these optional document settings, read our excellent Document Settings article.
These fields are hidden by default, but you can show any number of them via your account settings. By doing so, these options will appear on the Document Settings page whenever anyone on your account opens it, whether by creating a new document or by clicking the Document Settings tab in the Document Snapshot or the Editor.
Adding optional default fields to your document settings
Heads Up: These instructions involve a deep dive into your Account Settings; ensure you have the proper access permissions before continuing.
To start, open your Account Settings by clicking Settings from the bottom of the left-hand navigation menu: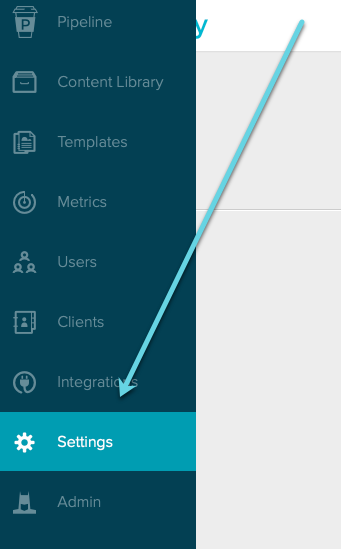 Next, open the Custom Fields page by clicking Custom Fields: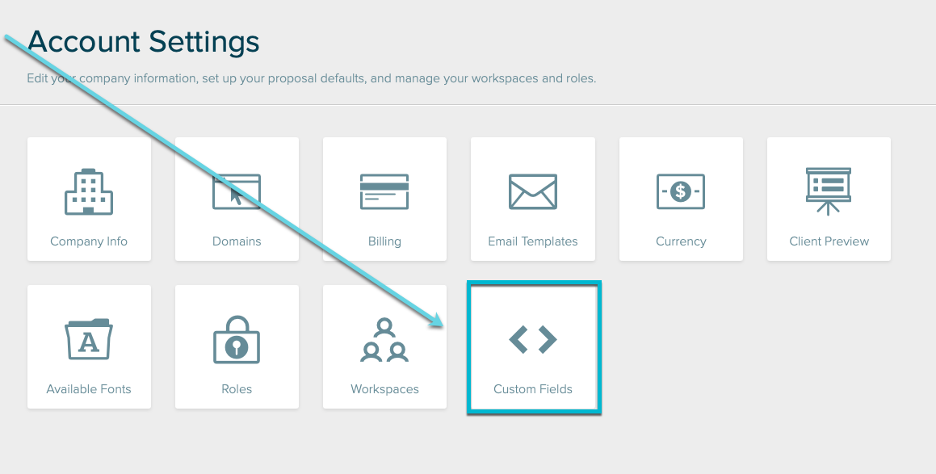 Then, open the Manage Custom Proposal Fields page by clicking Proposal Fields: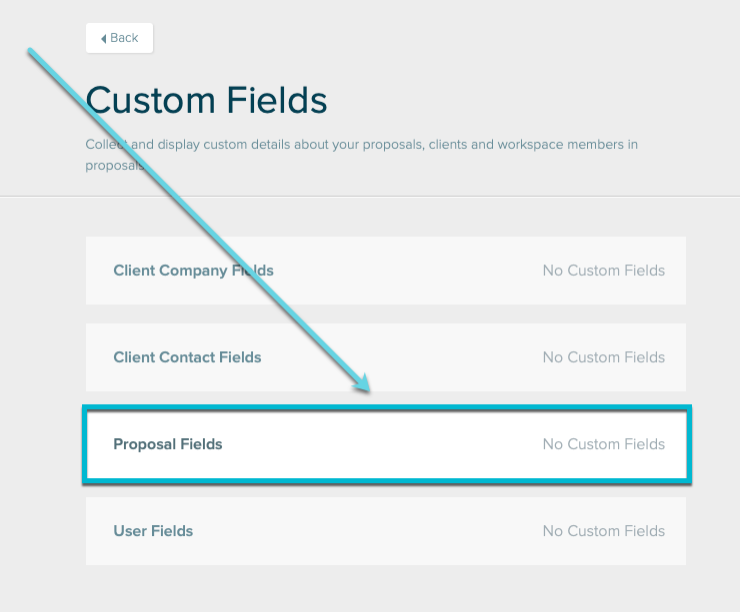 Here, show the default field options by clicking Show default fields to the right of the page title:

To add a field to your Document Settings page, enable it by switching the toggle to the "on" position: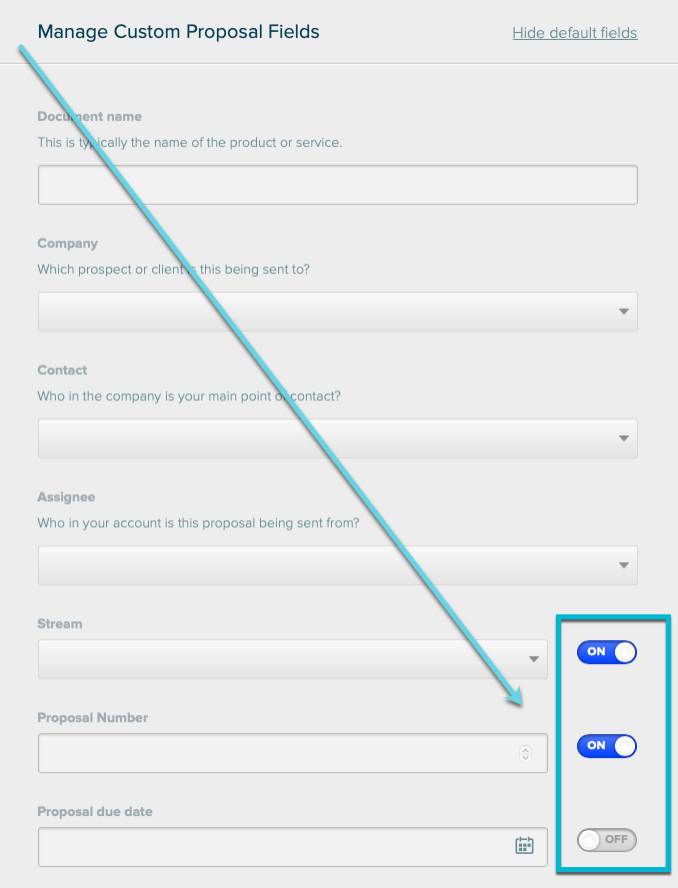 A notice should appear at the top of the page confirming that "Your preferences have been saved", noting that they are now ready to use. Your chosen fields will be added to the Document Settings page in the order they appear on the Custom Proposal Fields page: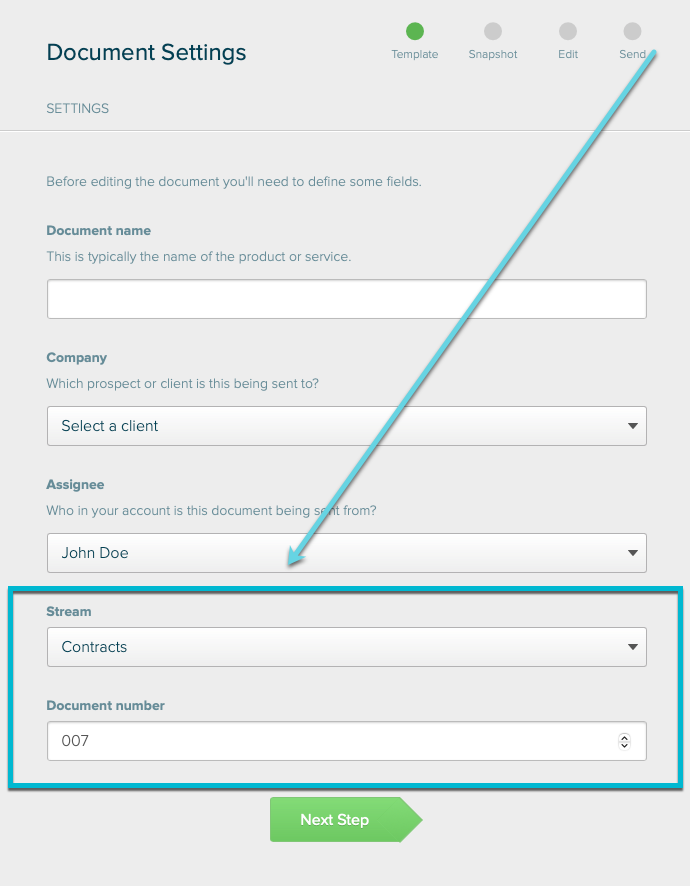 Keep in mind that your changes will have the same effect on the Document Settings side panel in the Editor: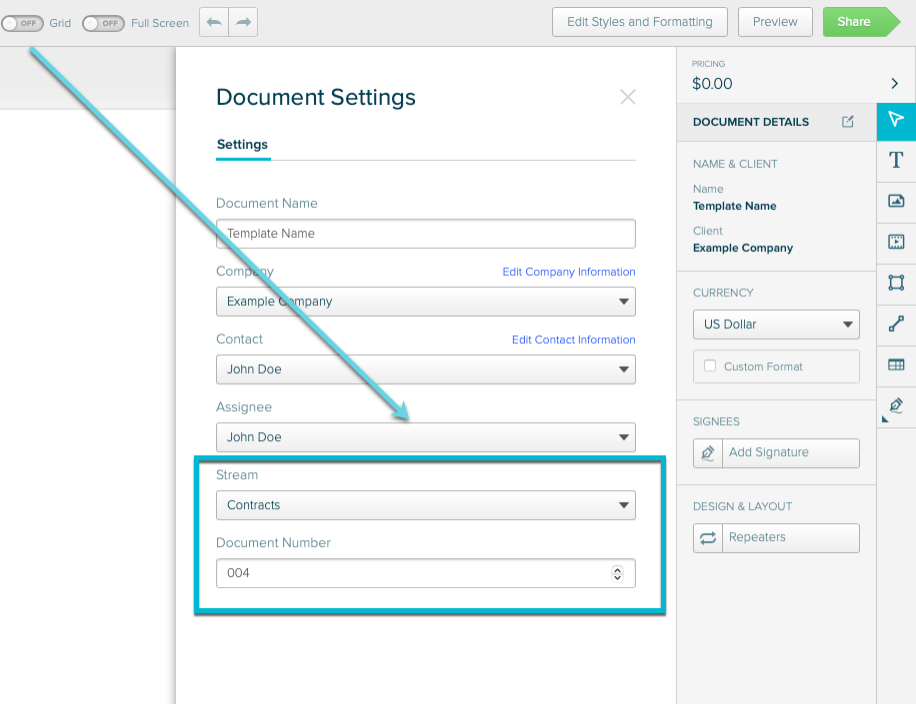 Unhappy with your changes? To revert them, follow the above instructions and switch the toggle back to the "off" position.
Do you still need more settings than offered by the Document Settings pages' default fields? Head over to our Custom Fields article to learn how to create and set your own custom fields on the Document Settings page.