Choose a default template to give your content library a boost.
Default templates help give you a running start when creating new sales documents in your content library. Setting a template as default will add that template's style and format settings to all your future content library sections. It's a great way to keep your documents consistent while pumping out fresh content.
To set a default template, open your Template Library by selecting Templates from the navigation bar: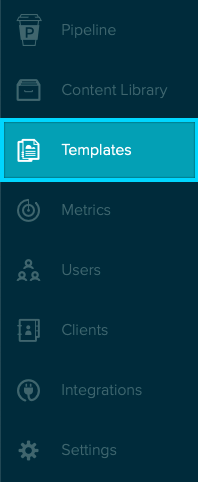 Once in the Template Library, hover your cursor over a template until a grey bookmark appears: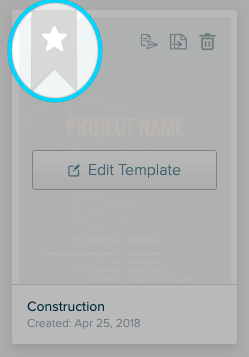 Selecting that bookmark icon will turn it green, and set it as your default template.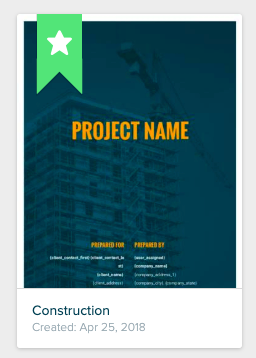 What Default Templates Affect
We use the default template's style and formatting options in the Content Library. We'll also use this formatting whenever you create a new section from the Section Library. This includes:
Font styles and formatting

Table styles and formatting

Page size

Page orientation
Setting a default template will not carry over into the creation of new templates: having a default template only affects new sections added to the content library.
The Section Library and Default Templates
Heads-Up: If you already have an extensive section library, be careful when choosing your default template, because it can override your document settings in unintended ways.
Let's say you have sections saved to your content library from a template set to A4 page size. Setting a default template with a different page size will make those sections look off. However, when you adopt those sections into an A4 template/document, they'll look as intended.
Removing a Default Template
If you would rather not have a default option, you can remove the bookmark:
Duplicate the default template if this is still a template you wish to use,
Select the three dots next to the default template name as you hover over the template image,
Select 'Delete' from the dropdown list.
Create a blank template that has no formatting,
Bookmark the freshly created template.
Because you need to delete the template, it's best to have a duplicate of said template (we won't be able to recover it). That way, you can still use it going forward!
Adding in an unformatted template to bookmark will fully bypass all of the styling that had been set by the previously bookmarked template, and will let you create new sections as a total blank slate.