Looking to make your document be all about your or your prospect's brand? Here are some pointers!
When your prospect is being bombarded by sales documents from various sellers, setting yourself apart can be challenging. Proposify's document preview customization options make it easy for you to get your document to stand out. Tweak these settings to show your prospect your personal touch, or if you're feeling generous, use your prospect's branding to show how it's all about them.
Accessing Client Preview Display Settings
First, access the document's Preview page by clicking Preview from its Snapshot page:

From here, click Show preview settings at the top right:

On the right-hand Edit preview settings panel, Click Display to expand the document preview's display settings: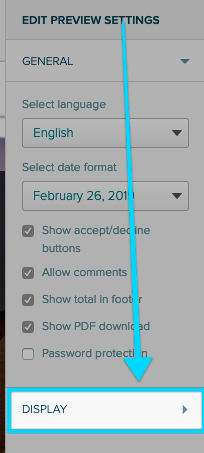 Add A Logo
Once you've accessed the document preview's display settings (see above), to add a logo to your document simply drag-and-drop an image file from your desktop to the page:
For logos, we accept JPEGs, PNGs and GIFs, up to a max of 1000x1000 pixels so be creative!
Add Branded Colour
Our standard grey-white colours are awesome for making your document pop. However, you may want something a bit more your style, though. Quickly change the background colours of your document previews using the following steps:
Once you've accessed the document preview's display settings (see above), choose a new background colour by clicking the fill box next to Set Colour: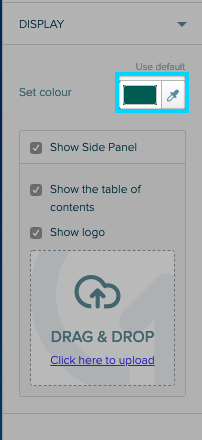 Then, select your colour from the colour box (or use a hex code if you're super-pro), and you're done!
Don't worry about text colour; we'll handle it so you don't have to worry about contrast: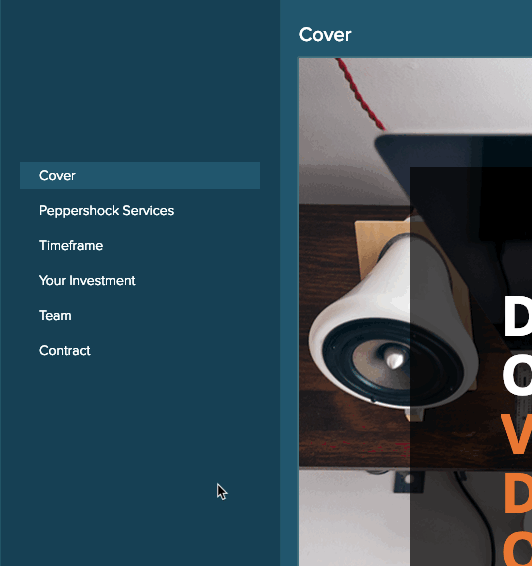 Restoring the default background colour
Having second thoughts about your background colour change? To revert your changes to the default settings found in your workspace preview settings (found in Workspaces) or to your default preview settings (found in Client Preview), Click Use default above the fill box: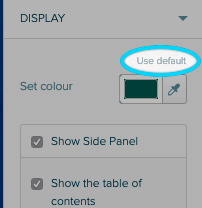 Set A Custom Domain
This process is a bit more involved. Our resident "Domainiac" has written a stellar article on how to set up a custom domain. Give it a look!