Tired of manually changing client preview settings for every proposal? Click here for instructions to set defaults for your preview page.
We set default preview settings to make your proposal interactive and eye-catching. Those settings may not fit your business, though. If you don't have a fee table in your proposal, you absolutely don't want to have a $0.00 price tag sitting at the bottom of your page. We let you set your default preview settings for your proposal, so you can focus more on making your proposals awesome.
Reaching Default Client Preview Settings
You can find the client preview settings menu from the account settings page. To reach that page, click settings from the left-hand menu: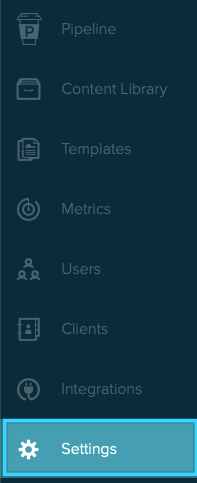 Next, click on client preview from the account settings page: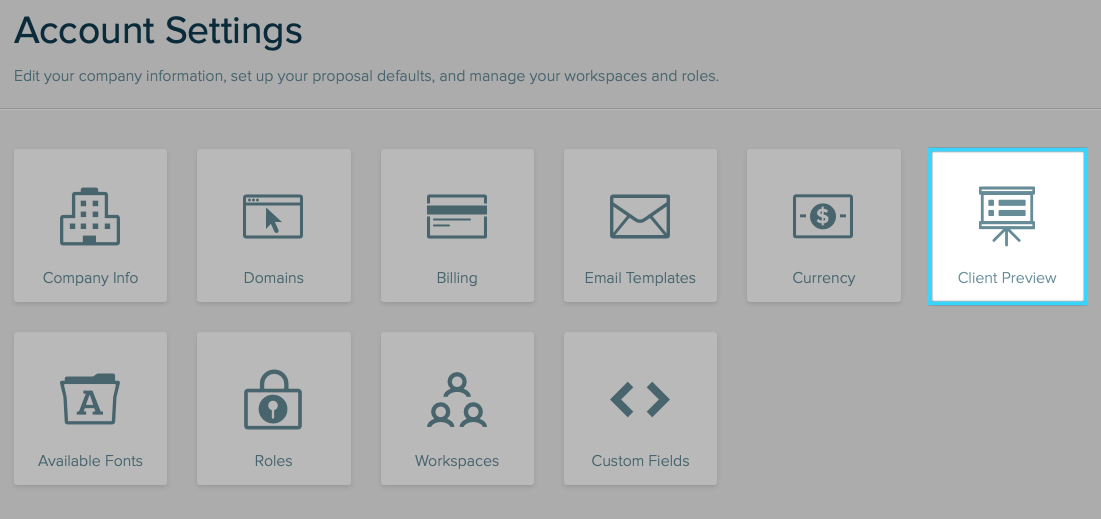 This takes you to the full list of options available for client preview.
Breakdown of Options
General Settings
You can find these at the top of the general settings menu.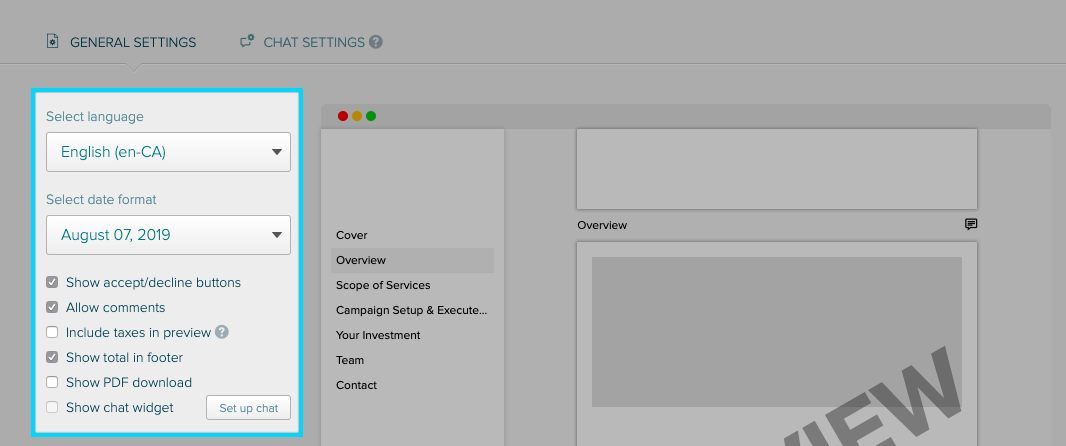 These options cover what information we show in the bottom bar. It also sets how your customer can interact with the proposal. You can see a full breakdown of these here.
Display Settings
You can find display settings below general settings.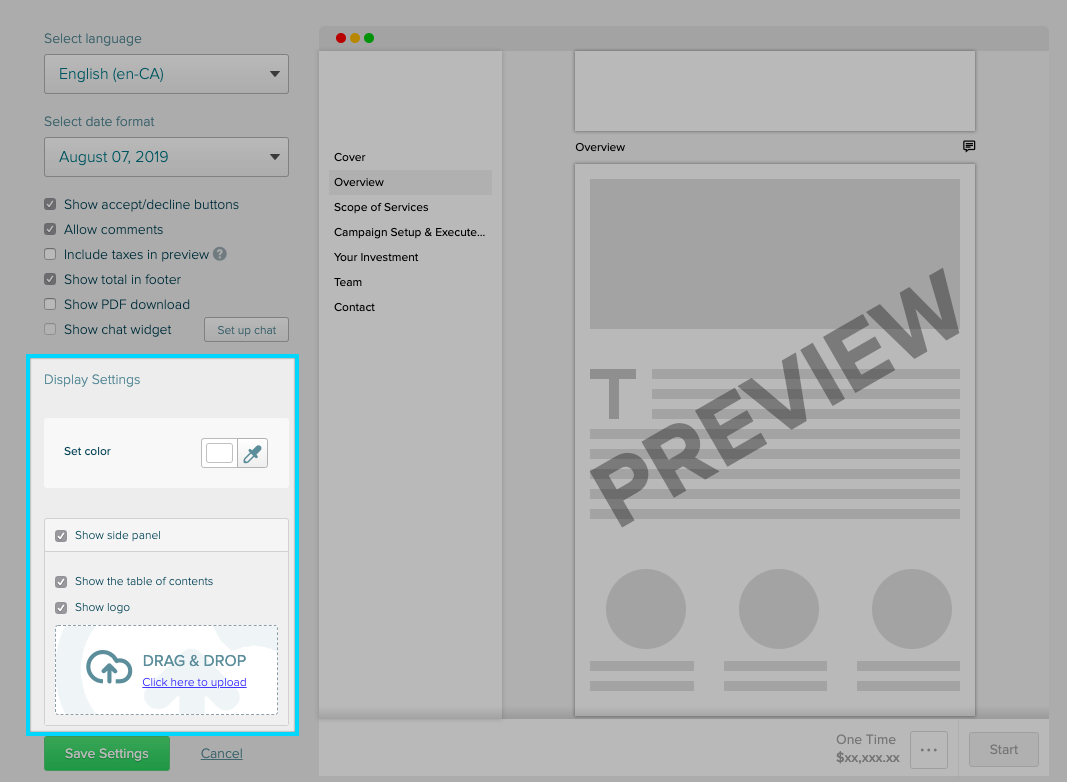 This lets you add a logo, change the background colour, and show/hide the table of contents. You can find more information on these options by clicking here.
Chat Settings
Chat settings can be found by clicking the chat settings tab at the top of the page: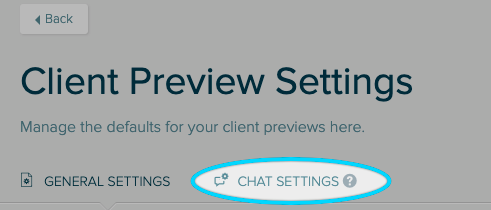 From there, you'll see a list of available chat apps we work with. You can also enter, edit, or remove the application ID from your widget to use it in Proposify.

Saving Your Settings
Once you're ready to save your settings, click the save settings button found at the bottom of the general settings page.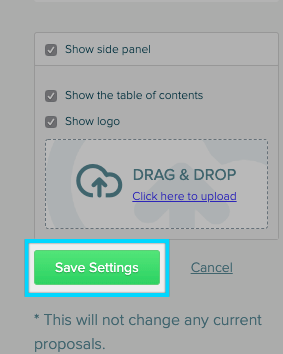 This will change your settings for all future proposals within Proposify. Anything currently created will still have the old settings in place.