A breakdown of your Clients page.
The Clients page is the overview of your prospects saved in Proposify. You'll find all information related to your prospect and their company here; including addresses, contact information, and any client-focused custom variables. If you need to add, update, remove or view your client details, this is the place to do it.
Click here for instructions on how to add a prospect to Proposify.
Click here for instructions on how to import a client from a linked integration.
You can reach the Clients page from the navigation bar, found anywhere outside of the Editor:

You can also reach it by clicking here.
Quick Overview: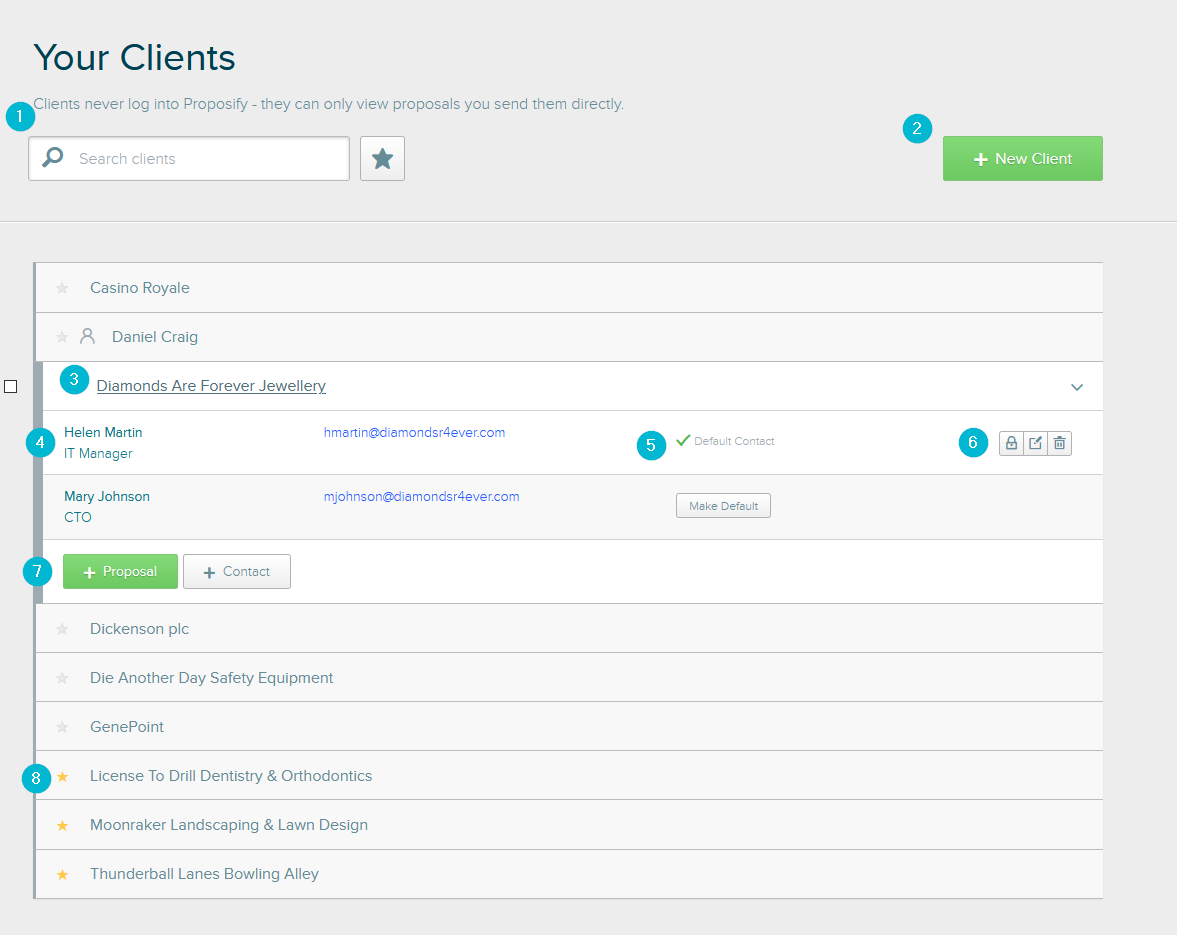 1

Search Filter

Helps you find the company you're looking for, or narrow down your list to just your favourites.

2

Add New Client

Creates a new company/contact, or imports one from your integration.

3

Client Company Details

Shows the name of the prospect. Select the name to expand client contacts. This also includes client contacts not linked to a company.

4

Client Contact Details

Shows the name and contact information for your client contacts.

5

Default Contacts

Set the default contact to appear when making a proposal for this company.

6

Edit Buttons

Appears when you hover over a company or contact.

Padlock - Edits permissions

Notepad - Edits details

Trashbin - Removes the client/contact

7

Create Buttons

Creates a new proposal or client contact for this company.

8

Favourite

Select the star icon to favourite this client. They'll appear when you select the star button in the Search Filter.